Whatever you or I may think or know, the Steelers will retire Ben Roethlisberger's No. 7 one day, and maybe even one day soon. We can't win. He'll be revered by perhaps the most slovenly and up-its-own-ass fanbase in American sports, he'll probably get a TV gig if he wants one (the fact that he can't string four words together won't prevent such a thing), and on and on it will go.
Everyone outside of the Confluence knows that he's one of the biggest shitbags to ever put on a helmet, and the only thing he's had to suffer through for it was a cursory six-game suspension that most everyone in the league had forgotten or actively wiped away (Antonio Brown shouldn't have an NFL job either, but at least some people bring up his issues when he hits the headlines). By the way, multiple women have accused Roethlisgerber of sexual assault.
So if we have to lock our fingertips to the slightest of crimps for a feeling of reprisal, we'll take our sliver of joy in this burning garbage dump of a year.
Roethlisberger started the year as an MVP candidate, but has spent the past four games throwing up into his own sock (something he assuredly has actually done in front of a bar somewhere). Sunday night, as the Steelers finally faced another good team, Big Ben was at his fuck-it-chuck-it-football best, getting picked off twice and being generally wayward with pretty much every other effort. Those INTs were the fourth and fifth he's thrown in the past four games, as the Steelers' offense has started to look like Johnny Cash's tractor.
It will not be enough, nothing short of jail time and/or a cartoon anvil falling on him would be, to feel like the universe is correcting on Roethlisberger. But if a season that had Steelers Nation once talking about undefeated immortality to watching them crash and burn in the first round as Roethlisberger coughs up jump ball after jump ball into the wrong arms would feel pretty damn sweet. Perhaps it will signal a new dawn in 2021.
G/O Media may get a commission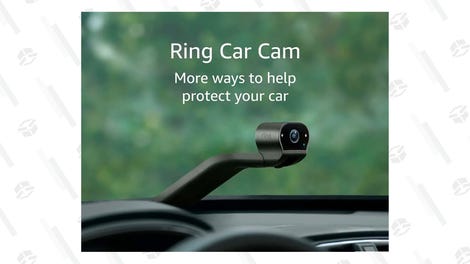 ---
The Mets continued their active weekend, hiring Jared Porter to be their new GM. Porter's work in Arizona isn't going to blow anyone's hair back, but there are a lot of factors there. What's more interesting about Porter is that his resume shows stops with the Cubs and Red Sox, which would seem to make him perfectly aligned to work with another exec that has the Cubs and Red Sox on his resume, and that would be Theo Epstein. Sandy Alderson, brought back to the Mets by new owner Steve Cohen, is not long for the job and is really only around to set the organization on the baseball side right again. Epstein is taking the year off, but Alderson would probably happily slide off into the sunset come the winter of 2021-2022 if Epstein felt like taking the president job.
The Mets as a functional organization. We are truly through the looking glass.
---
In the aftermath of Cleveland's MLB team reportedly dropping their nickname, a lot of eyes are turning to the Chicago Blackhawks. But anyone in the know here in Chicago can tell you that you shouldn't sit on a hot stove waiting for the same kind of maneuver from the West Side Hockey Club. And it's not because they're especially callous, at least not intentionally. It's because they really do believe that they're special.

The Hawks genuinely believe they can thread the needle of having a racist nickname while trying to promote and teach Native American culture to block up the first part of that. The Hawks think they're capable of a lot of things. They think these things because 12 years ago a championship core essentially landed on them at the same time their longtime owner, Bill Wirtz, kicked it and took his archaic policies with him. Because the Hawks ended up winning a ton at the same time as the new ownership and front office were making what were elementary and basic changes, they got credited with being revolutionaries. It was all just a perfect collision of events with just an especially powerful coat of gloss.
But they spent all that time reading their press clippings. It's why their analytics and development departments drag light years behind their rivals. They don't think they need it because of the success that was essentially bestowed on them. It's why they've handled every controversy put in front of them like blindfolded clowns. They don't know how to not be revered. It's why their post-Cup seasons have turned into a comedy sketch, as they think they can not rebuild and yet rebuild at the same time, and do neither. They think they can do anything, when they've essentially done nothing.
The Hawks are sure they're above this, and they're going to do anything to prove it. Which does not include the obvious, easiest, and best choice. That's what everyone else would do, after all.