Colorado Buffaloes men's basketball is about as mediocre this year as it is almost every year, but on Saturday, their home win against Arizona had coach Tad Boyle feeling a little bit cocky:
Boyle was asked if the victory over the Wildcats was made sweeter by the ongoing FBI probe into bribery in college basketball recruiting—which involves both Arizona and USC—and Boyle's response included both an "absolutely" and multiple "hell yes"es. And while he noted that he had "great respect" for both Arizona coach Sean Miller and USC coach Andy Enfield, Boyle still felt "extra satisfaction" in beating Miller.
Enfield happened to be Boyle's next opponent, and when he heard what the Buffalo coach had to say, he was miffed. "We are disappointed in Tad Boyle's comments, and what they imply," Enfield said, going further to add that what Boyle said was "unfair." It was a strong enough response that Boyle walked back his words, releasing a statement saying, "It was never my intention for this to escalate."
But Enfield got his real revenge last night—not just with a 70-58 win over Colorado but with a (gasp) last-minute timeout!
Yep, that minute of downtime when Colorado wanted to just get off the court clearly bugged Tad Boyle, who had this to say after the game:
"I will say this, that was a very strategic timeout from Andy Enfield and I'm not going to forget about it, and neither will our players."
G/O Media may get a commission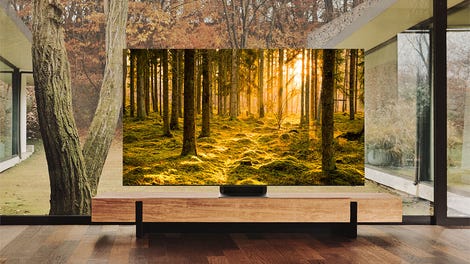 Up to 40% off
Samsung Smart TVs
So to recap, when Tad Boyle said "hell yes" he was extra happy he beat teams that were under investigation by the FBI, and in reply Andy Enfield called a very nasty timeout. It's a bloodbath out there!