In a recent Washington Post poll, 65 percent of respondents predicted that someone not named Robert Griffin III will be Washington's starting quarterback in 2015. What's awful about that is not the majority, but the probability that they're right.
The 25 percent who predicted the starting quarterback would be Colt McCoy are probably on drugs. You can't rule it out!
RG3's career has been, well, it's been many things, including awesome and terrifying and incredibly successful, but from far enough away it's mostly just been really fucking sad. During last Sunday's embarrassing home loss to the woeful Tampa Bay Buccaneers, Washington's horrible worst-in-sports fans chanted "We Want Colt!" Which is sort of amazing—there probably aren't five people in Colt McCoy's family who would chant "We Want Colt!" Colt McCoy is not something you want—he's the Hershey's Milk Chocolate bar in your Halloween bag, the pile of turnip greens you move around your plate on Thanksgiving. You've got to be pretty fucking bad if someone would rather have Colt McCoy than you.
And yet, here we are. And it's such a long way from where we started, with Washington fans chanting "RGIII" on Fan Appreciation Day in August 2012, when Griffin alone represented the hope that one day this pile-of-shit franchise would be at least a little bit less shameful and embarrassing. And he delivered in a way that will likely be forgotten forever: RG3's 2012 passer rating is the highest ever for a rookie quarterback who started more than half his team's games. His interception rate was the lowest in football, even while he led the league in yards per passing attempt. He was a monster. Not just a phenomenal athlete, but a brilliant NFL quarterback, by any credible measure.
Washington fans enthusiastically chanted Griffin's nickname during home games and even after a road victory in Dallas, with an increasingly serious awareness that the chanted nickname both rhymed with and had adopted the meaning of the familiar "MVP" heard at arenas of every sport.
G/O Media may get a commission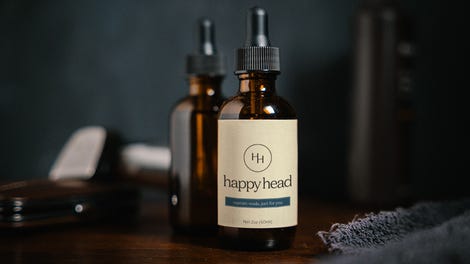 That his career was wildly mismanaged by megalomaniacal animated beef jerky Mike Shanahan of course goes without saying, but that seems to matter less and less to Washington fans these days. DC area lunchtime radio show The Sports Fix asked fans this week which quarterback should be under center, and the caller who was taken least seriously was the one who suggested Griffin. The town has moved on. Suddenly, Griffin is a guy who has been coddled, who has a shitty attitude, who can't be an NFL quarterback. Not the quarterback with enormous potential who lit the world on fire in his first season on the job, not a guy who charmed fans and dragged his perennial laughingstock of an organization back into the light, not a guy who had his knee obliterated in his dogged pursuit of the goals of Washington's favored sports franchise. A bust whose career is dead.
They'll no doubt chant Colt McCoy's name again at their next home game, but he shouldn't get too comfortable. He's a bad scheme or a bad coach or a bad game or a bad injury away from falling out of favor, and they'll be hollering for the next victim in no time.
Other Sports
1:30 p.m. — NBC — MLS Soccer: New York vs. New England
This is Leg 1 of the Eastern Conference Championship, and it's timed perfectly to help you tune out the early afternoon games.
2:45 p.m. — beIN Sports — Serie A Soccer: AC Milan vs. Inter Milan
There was a time when this was a prestigious matchup, but these two sides are struggling in the middle of the table. Milan fixtures have featured more goals than all but one other team's, so it should at least be action-packed.
5 p.m. — ESPN — MLS Soccer: LA Galaxy vs. Seattle
It's Leg 1 of the Western Conference Championship and features the two best sides in Major League Soccer. Should be a blast.
6 p.m. — NBA League Pass — NBA Basketball: Clippers @ Grizzlies
Marc Gasol has been the MVP of the first few weeks of the season, and the Grizzlies are undefeated at home. And, and, these two teams absolutely hate each other, so this game should have playoff-like intensity. I can't wait.
6 p.m. — NBA TV — NBA Basketball: Hornets @ Heat
The Hornets are scuttling badly (who could possibly have predicted they'd miss Josh McRoberts this much) and desperately need to string together some wins to avoid falling in too deep a hole in the Southeast Division.
9:30 p.m. —- NBA League Pass — Nuggets @ Lakers
Kobe!
TV Reruns
Noon — USA — Law & Order: Special Victims Unit
Another Sunday, another day-long SVU marathon.
1 p.m. — We TV — Roseanne
A few hours of Roseanne Barr and John Goodman to get you through the early games.
3 p.m. — FXX — The Simpsons
Today's episodes include Flaming Moe's and Rosebud, two genuine classics.
5 p.m. — TV Land — Golden Girls
I'm not gonna tell you to watch Golden Girls, because I know you won't, even though Bea Arthur is goddamn hilarious. No, this is notable because this afternoon mini-marathon has replaced The Cosby Show in TV Land's normal Sunday programming schedule. I wonder why!
6:55 p.m. — Comedy Central — Futurama
A quick mini-marathon of Futurama consisting of episodes from the show's second run.
7 p.m. — AMC — The Walking Dead
No, seriously, have they killed Carl? Are they gonna kill Carl? If not, can I do it?
Movies
1:25 p.m. — Spike — X2: X-Men United
Brian Cox makes a terrific villain and this movie has some pretty awesome action sequences.
1:30 p.m. — abc Family — The Nightmare Before Christmas
Don't think of this as Christmas-creep. This is a good movie to watch pretty much anytime after September 30th — it fits in as a Halloween movie, a Christmas movie, and just a solid, fun animated flick.
4:10 p.m. — WGN — Pirates of the Caribbean: The Curse of the Black Pearl
The music for this movie is minimally different from the music for The Rock. I swear, all Jerry Bruckheimer movies are produced on an assembly line.
4:30 p.m. — Ovation — Star Trek II: The Wrath of Khan
Khan's use of brain eels is genuinely disturbing as hell. He's a fucking fantastic bad guy.
5 p.m. — LOGO TV — Kill Bill: Vol. 1
This is a cool movie, and Uma Thurman is great, but I have to say, I thought the massive battle royale bloodbath towards the end was tedious as a mofo.
5 p.m. — Sundance — Sideways
Ah man, Paul Giamatti's performance could not be improved in any way. He does every conceivable kind of acting, from slapstick physical comedy to devastating sadness, he does rage, he does romance, he does it all. Paul Giamatti have it all, guys.
5:30 p.m. — FXM — The Social Network
Tells a fascinating true story without ever letting the slimy dickbags behind it off the hook for being slimy dickbags.
5:30 p.m. — Disney Channel — The Little Mermaid
And don't underestimate the importance of...BAHDEH LANGUAGE AHHHHHH!!!!
7 p.m. — SyFy — The Cabin in the Woods
This is a dark and cool indictment of the torture-porn takeover of the horror film genre, but it's also just a smart and scary movie. Check it out.
7:16 p.m. — WGN — Pirates of the Caribbean: Dead Man's Chest
Woof. This is one piece of shit movie. Think of it as your last resort.
7:45 p.m. — Sundance — Groundhog Day
Harold Ramis apparently once told Heeb that Bill Murray's character is trapped repeating the same day for at least thirty or forty years. Meanwhile, Steven Tobolowsky (who played Ned Rierson) told the Epoch Times that Ramis and screenwriter Danny Rubin eventually came to think Murray's character is stuck repeating Groundhog Day for ten thousand years.
Longer than you think!
8 p.m. — FX — Looper
This is one cool-ass movie, and you should definitely check it out. It just works, from start to finish.
8 p.m. — FXM — Moneyball
The baseball numbers stuff is cool, for sure, but Brad Pitt and Jonah Hill really carry what would otherwise be a decent but forgettable film with really excellent, measured performances.
8 p.m. — abc Family — Finding Nemo
Oh, shut up and watch it.
Damn this cold! Damn it! I'd tell you to turn off the TV and head outside but I'm pretty sure you'd freeze to death. Watch movies! Cook something hearty! Ignore football!