There's little doubt that head trauma can result in vomiting: the Mayo Clinic lists "nausea or vomiting" as among the likely symptoms of a concussion, and 100 Questions & Answers About Head and Brain Injuries (available as an eBook through Google) spends a section speculating about the cause of post-concussive nausea (it may be the trauma directly to the vomiting center of your brain). Regardless of the reason, we know the right response: repeated vomiting in concussed adults means a trip to the emergency room. The same Mayo Clinic recommendations say in no uncertain terms that athletes in particular shouldn't return to activity when signs of a concussion are present, and one might think that the grisly image of a player vomiting midfield might inspire an excess of caution.
Not so in Tucson last night. The Arizona Wildcats were up four and threatening midway through final quarter of their game against conference rival USC when quarterback Matt Scott suffered a head injury. Arizona had started the possession on USC's 49-yard line, and advanced to the 42 after a run by Ka'Deem Carey. From there, the drive was all Scott: a 2-yard rush, then a 5-yard rush for the first down. A complete pass from Scott to WR David Richards, a 1-yard rush by Scott, and then the play you see above: Scott running for a first down and getting kneed in the head by T.J. McDonald as he slides into the turf. Timeout Arizona. Directly after the play and during the break, Scott apparently vomited, profusely and repeatedly. Here's the back-and-forth between announcers Joe Tessitore and Matt Millen:
Millen: Matt Scott's throwing up on the 28-yard line.
Tessitore: That's not a good sign...
Millen: That's not good. Get him out of the game.
Tessitore: Any neurologist will tell you that is one of the symptoms and signs of a concussion...is vomiting in reaction to being hit in the head. But he's walking it off right now, out around the fourteen-yard line.
Play resumed and Matt Scott stayed under center. Scott handed the ball off to Carey on first down, then rushed again, for a loss this time. Then he tossed a touchdown, putting the Wildcats up by 11. Rich Rodriguez finally subbed Scott out for the next drive, and his replacement never threw a pass. The Los Angeles Times says Scott vomited again on the bench after being subbed out.
Reactions in the moment we're mixed—on the get-that-kid-out-of-the-game side, we have this guy, this guy, and the open thread at SB Nation's Arizona Desert Swarm.
G/O Media may get a commission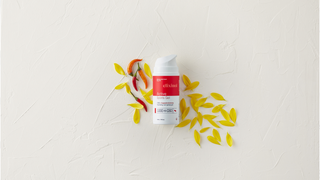 But, of course, there were these people too:
On the same day that Marcus Lattimore suffered what looked to be a career-threatening injury, raising long-simmering arguments about the morality of football's mandatory unpaid apprenticeship system, Matt Scott may well have suffered an injury that threatened something beyond his football future. Like Robert Woods before him, Scott has the unfortunate distinction of being victimized by a moment in time when college football coaches knew all the facts about head injuries, but hadn't yet gotten around to caring.