Alone under the sky, impossibly far from anyone who could help him and miles from shore, the former football player swam nine—or was it 27?—miles to save his life. He pictured his two daughters waiting for him back home, and used the sun and stars to guide himself through shark-infested waters to make it back to shore. This is exactly the kind of feel-good story sports reporters love to write and television producers clamor to package, and former Miami Dolphin Rob Konrad provided it this past week, telling an unbelievable story that started with him falling off a boat and ended in the triumph of the human spirit. But lost in all the commotion is one point worth considering: How do we know any of this happened?
Let's start with a basic question. It's been widely reported that Konrad fell off his boat nine miles from shore and swam 27 miles over about 16 hours. (The specific figure of 27 miles has to do with how far he "traveled" from where he fell overboard, which includes a crosscurrent pushing him north as he swam west.) Where did this number come from?
I called the Coast Guard, which searched for Konrad when he went missing, and was told that the nine-mile figure didn't come from them, and that they must have gotten it from another source. I called the Palm Beach police and was sent an incident report showing that the information came solely from Konrad. I talked to the Florida Fish and Wildlife Conservation Commission, which is investigating what happened because they handle boating accidents, and they said they had nothing to release yet. It's a theme that comes up again and again when poking into this case: Just about every detail, every version of events, in some form or another, has come from Konrad. So what did he actually say happened that night?
The story begins with the Coast Guard searching for Konrad by helicopter after receiving a report that he had gone missing. It was going to launch another helicopter when it got a call from police, saying they had located Konrad and were taking him to a hospital. That's where the Palm Beach police report takes over. About 4:42 a.m., Konrad appeared at 1800 S. Ocean Blvd., wearing only his underwear. He approached a driveway gate, making contact with an off-duty officer working a security detail, according to the report. (In a press conference, Konrad would later add that he rang a doorbell, although that's not in the report.) Here is what Konrad told an officer:
Conrad stated he had fallen overboard from a boat and had been swimming for about 10 hours. Officer Burgoon immediately contacted the PBPD and requested Fire Rescue and a patrol unit.
G/O Media may get a commission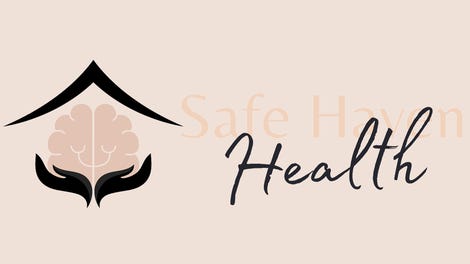 Addiction counseling
Safe Haven Health
Soon enough, another officer arrived and talked to Konrad, who told him a slightly more detailed story:
Upon arrival, I met with Conrad who stated that he had left from Hillsboro Inlet in Deerfield Beach, FL. around 1030 hours 1/7/15. Conrad explained that he had tripped and fell overboard from his 36` Grady White boat around 1300 hours 1/7/15. Conrad said he was alone on the boat and that the boat was on autopilot to go to the Bahamas.
That's all that's in the report except for the additional detail that he was "treated at the scene" (for what, the report doesn't say) and taken to Good Samaritan Hospital. Police talked to Konrad a third time at the hospital and, there, for the first time, he mentioned the nine-mile figure. He also mentioned Riviera Beach, about 30 miles up the coast from where he had set out.
Konrad advised he planned on taking his 36' Grady White boat from Deerfield Beach to Riviera Beach by way of the ocean at approximately 1030 hrs on 1/7/15. Konrad was the only occupant and had his boat 9 miles off shore on autopilot set for 5mph. Konrad was fishing along the way and had hooked up a fish when he lost his footing and fell overboard at 1300hrs. Konrad could not catch up to the boat so he began to swim towards land. Konrad reached shore in the 1800 block of S. Ocean Blvd around 0440 hrs on 1/8/15.

Konrad was in stable condition and was being treated for dehydration.
The Riviera Beach mention matches what Konrad's personal assistant, Christy Anderson, told police. Anderson said she had taken Konrad to the Hillsboro Inlet and that he was scheduled to return the boat to a marina in Riviera Beach for repairs. She also drove Konrad's car up to the marina so it would be there when Konrad arrived. Riviera Beach police were notified, and confirmed that Konrad's car still was at the marina. His boat was recovered later in the week on Grand Bahama island, the Coast Guard told me.
Konrad didn't speak to the press until Monday, when he gave a press conference and provided various harrowing details. From the South Florida Sun Sentinel, Konrad's account included two failed opportunities for rescue:
Last Thursday morning, the former Miami Dolphins fullback was taking his 31-foot boat from Lighthouse Point to Riviera Beach for service. Along the way, he put the boat on autopilot and began to troll. A big fish hit a line. As he moved the rod, a huge wave hit the boat, knocking him overboard.

"At that point in time, after panicking, I realized I was in real trouble,'' he said. "I was miles out, the boat was on autopilot heading east to the Bahamas, I didn't have time to get out an SOS call. I knew I was in trouble." ...

"In the next 16 hours, I really had two opportunities for rescue,'' he said. "At one point, as I swam into the night, there was a fishing boat, a recreational fishing boat, about 50 yards away. I tried to flag down the boat. It didn't work out.

"A little bit later on, I saw the Coast Guard (helicopter). They were out, searching the water. At that point in time, came right over the top of me. They had lights on me, but kept going. That was a difficult time ... "
Konrad also said he was circled by a shark at one point, and suffered multiple jellyfish stings. These were not mentioned in the police report—nor, for that matter, were any symptoms of hypothermia. A family friend did mention hypothermia to the Palm Beach Post, but personal medical details, thanks to HIPAA, are difficult to confirm with anyone who actually provided treatment. A hospital spokesman said he couldn't comment on Konrad's treatment, and a Palm Beach Fire Rescue spokesman said he couldn't comment on Konrad's condition when they transported him. Our only source for details like these, relayed by the NFL Network's Jeff Darlington, is Konrad.
When trying to get past what Konrad himself has said, let's start with one thing that's going unmentioned here: Konrad, by his account, ignored several safety steps that could have made his rescue a lot easier, or completely unnecessary. Mitchell Roffer, president of Roffer's Ocean Fishing Forecasting Service, told me that Konrad should have had someone with him because it's pretty easy to go fall off a boat while fishing. (Roffer added that he's never gone overboard but has come close, with people grabbing him as he was about to go over.) Further, Konrad didn't wear a lifejacket.
"What amazes me is here's an intelligent person in a boat, and he was fishing alone—a terrible practice, number one. Two, fishing alone without a lifejacket on, an even a less intelligent move to make," Roffer said. "And having the boat on autopilot. People fish with autopilot, but typically when you hook up you turn that off ... and the boat got away from him."
That aside, with the information out there, we can reconstruct Konrad's path. He left from Hillsboro inlet (the green diamond on the map below), came ashore in Palm Beach (the red circle), and his boat was recovered on a reef off Grand Bahama (the blue square). If his boat was on autopilot, we can figure out approximately where he says he went overboard: nine miles out to sea on a straight line between the inlet and the reef (the gold star). From there, he says, he swam toward shore, with the Gulf Stream, constantly flowing south-to-north, dragging him north as he went. That's how nine miles out becomes (roughly) 27 miles traveled. The only way to get that 27-mile figure, which came directly from Konrad, is to do the same trigonometry we just did, so consider it a rough estimate.
Again, the only source for most of these colorful details is Konrad himself. To some extent, that can't be helped; he was alone out there in the water. It's possible more clarity will come from the FWC investigation and any data they can glean from the boat, like its GPS system, but that's unlikely to come soon. Still, we can at least judge the plausibility of some of the details he's offered.
What kind of conditions was he swimming in? The National Weather Service in Miami-Dade told me that the water temperature the night of Jan. 7 was 75 degrees, although air temperatures dropped down to about 60 degrees that night. (According to one set of hypothermia guidelines, exhaustion or unconsciousness could set in after anywhere from two to 12 hours at that temperature.) Starting at 10 p.m., a small craft advisory was in effect because of hazardous conditions with waves reaching up to eight feet at night, meteorologist Chuck Caracozza said. They had north winds moving about 20 to 25 knots. Closer to shore, there was a high risk of rip currents.
Those are rough conditions, but they don't put what Konrad did outside the limits of what a desperate man could do. "I don't want to say anything is impossible, but I don't want to put it past him; it's a trek," Coast Guard Petty Officer Mark Barney told me. "Just by running it, not a lot of people can run nine miles. It's difficult. But at the same time, you'd be surprised how far you can push yourself."
Others are more skeptical. ("From the salt alone, you'd have a tongue the size of a baseball," the president of the International Swimming Hall of Fame told CNN.) Among them are the users of one marathon swimming forum. The biggest question they had was what direction the nine miles ran in. If Konrad fell off the boat relatively close to shore and the nine miles were on a diagonal, he could have been helped a lot by the Gulf Stream that wraps around the Sunshine State. If the nine miles were straight out, they would have been a much tougher swim.
Another poster consulted maps showing trajectories and velocity of the water movement in that area and said they indicate the current could have helped bring him to shore.
Either way, this commenter is right; there are easier ways to get into the news. As to the actual details of what happened, like whether the powerful Gulf Stream was Konrad's biggest help or greatest enemy that night, or just how close he came to being eaten by sharks, or how far he actually swam, it's possible we'll never know. In that case, we'll just have to take his story on faith—the same faith Konrad relied on in his now-legendary swim—and hope it points us in the right direction.
Image via Associated Press