More than two months ago, TMZ reported that a member of Floyd Mayweather's crew got into a fight with a woman at a Golden State Warriors playoff game. According to the website, the woman was heckling Mayweather and his entourage, then "allegedly struck" one of them with a Thunder Stick. Mayweather's people told TMZ that whoever was hit didn't react to her physically.
Oakland police were vaguer, telling reporters they had responded to a "mutual combat battery which occurred between a man and a woman" with no injuries. Police added that nobody was arrested, neither person wanted to press charges, and "we cannot confirm if either party involved is related to Mr. Mayweather." On Twitter and in emails to us, several people at the game said they saw a member of Mayweather's entourage hit the woman.
The next day, I asked for a copy of the incident report to see if that had any answers. Five days later, Oakland police told me they were working on it and "all records that are not exempt will be provided within 30 days." When I didn't get a response after 52 days, I wrote back asking for an update. I got an answer saying the case was still open and, due to that, this was the limited information they could give me. Everything they gave me is below. They couldn't even be bothered to give me the third page.
G/O Media may get a commission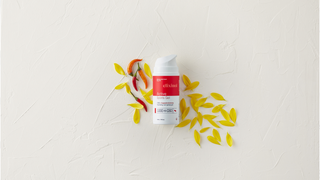 When I asked what happened to the third page, I was told by the department's public records specialist that whatever wasn't given to me was withheld under the state law exempting investigatory records. But then how is this case still under investigation in the first place? Back in May, police said neither party wanted to press charges. Did something change?
After promptly replying to my email the day the story broke, the police flaks said they wouldn't have time for me today. I emailed them shortly before 12:30 p.m., Pacific time, asking if they could update me on the case before 6 p.m. Pacific time. Two hours later, I got this:
Hello,

At this time we are in the field and unable to accommodate your request by 6::00 PM tonight.

Sent from my iPhone
I wrote back: "Will you be able to fill it tomorrow?" As of 7:32 p.m., Pacific time, I still haven't heard back from Oakland police to say if they'll bother getting back to me tomorrow.
Image via Getty