When news of the Jim Tressel memorabilia scandal broke in March, the media peppered Ohio State with public records requests. Ohio State deflected as many as possible. The school made life difficult for us. More important, the school made life difficult for ESPN. And you do not anger the worldwide leader! Yesterday, ESPN sued OSU in Ohio Supreme Court. We've posted a few of the documents from the lawsuit below (all the way down).
According to ESPN's complaint, OSU rejected certain records requests on the grounds that they were "overly broad," which is the first escape public institutions use (and one we encountered with our requests). But in stiff-arming other ESPN requests the school invoked the Federal Educational Rights and Privacy Act. FERPA is a law that protects the privacy of student education records. It does not seemingly protect the information ESPN was seeking: Tressel's emails to school employees about a Pennsylvania businessman associated with Terrelle Pryor.
All this, of course, is for a court to decide. While our crack legal team researches what kind of precedent, if any, this lawsuit may set for sports reporting, let's applaud ESPN for making the weasels squeal. Let's also admire some of the stirring prose the ESPN attorneys included in a memo in support of their complaint (not included in the document agglomeration because the rest of the prose is unbearable):
For the last century, the Ohio State University football team has been a state and national institution. Autumn Saturdays in Columbus and beyond are dominated by Buckeye football. Ohio State coaches - Paul Brown, Woody Hayes and Jim Tressel - are as well known as the Governor. Players such as Archie Griffin, Kirk Herbstreit and Terrelle Pryor are equally as well known. ...

The events surrounding the Ohio State football program in this past year should sadden not only football fans, but anyone concerned with collegiate sports, academic integrity and accountability. But that sadness does not mean that the events should be secret. This court should join with courts from around the country in sending an unmistakable message to collegiate athletic departments - do not attempt to cover up your misdeeds behind FERPA and honor your obligations under the PRA. And it should do so by granting ESPN's petition for a Writ of Mandamus.
G/O Media may get a commission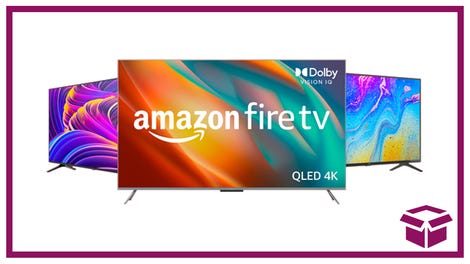 Ooh. stunning.
New Amazon Fire TVs