If Bud Selig's commissionership were a heist movie, we'd now be at the part where the thieves were gathered in a dimly lit room to count out the loot, and Chicago White Sox owner Jerry Reinsdorf would be the one with a gun in his hand, telling everyone to back away from the table slowly.
That's the gist of a new report in The New York Times, anyway, not that you'd necessarily realize it given the kind of Times-ese in which it's written. (Actual headline: "Baseball Lords Vexed by Plan for a New King.") Selig, who's supposedly retiring after this year, is attempting to install his deputy, Rob Manfred, as his successor; Reinsdorf isn't having any part of it, and there's at least some reason to think he can prevail.
The necessary backstory here, which for some reason goes unmentioned by Times, goes back to the 1980s, when Major League Baseball owners illegally colluded against free agent ballplayers. The market fixing was so outrageous that in 1990, owners agreed to pay players $290 million—over half a billion dollars in today's money.
Collusion drove some of the most significant events of the Selig era. The players' strike of 1994 was, more than anything else, about collusion, and the absolute lack of trust the players rightly had in management. The twin expansions of the 1990s were, more than anything else, a way to get money into owners' pockets to offset the money they lost in the settlement. The fall of various home run records through the late 1990s and the early 2000s, which inspired the great steroids wars that define Selig's tenure, was, as much as anything else, about the temporary thinning out of the major league talent pool due to those expansions.
Selig, Reinsdorf, David Montgomery of the Philadelphia Phillies, and Fred Wilpon of the New York Mets are what remains from those days. They're what's left of the generation of ownership that engaged in a massive conspiracy against players and then managed to use the consequences against the players and for their own enrichment. (Reinsdorf and Montgomery, notably, are on the committee that's searching for a new commissioner.)
G/O Media may get a commission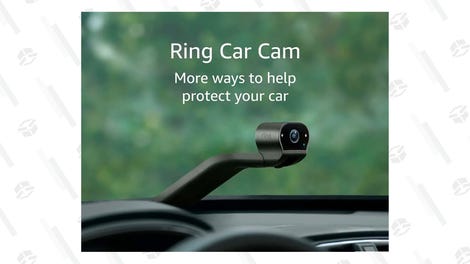 The ascension of Manfred to the commissionership would to all appearances represent a policy of continuity with this regime. Outside counsel to the owners during the strike, he's been Selig's faithful hand since 1998, serving as the operational head of labor relations in a period during which there have been several suspected instances of collusion—most significantly, the free agent chills of 2003 and 2010, and Barry Bonds's inability to get a job in 2008 coming off a year in which he had a .480 on-base average.
While the politicking now going on can thus surely be read as the Times does—"the White Sox owner is concerned that his power could wane under Mr. Manfred," the paper writes, claiming that he's floated an insane scheme to abolish the commissionership entirely and replace it with a triumvirate that would include, among others, Jerry Reinsdorf—it can also be read another way, in light of this background.
A Manfred commissionership would carry on in the direct line of anti-labor conspiracy begun by his patron. It would probably feature aggressive actions like those taken against Alex Rodriguez last year, when MLB, in an operation run by Manfred, trafficked in stolen documents and interfered with ongoing criminal investigations to gather evidence that Rodriguez may have taken something he believed to be a prohibited performance-enhancing drug and then banished him from baseball for a year, turning the drug settlement previously negotiated between players and owners into toilet paper.
A scenario in which Reinsdorf seized power at the head of an insurgent coalition of owners, by contrast, would quite possibly mark a return to the days of truly hardline anti-labor conspiracy. After all, his fundamental objection to Manfred, as reported by the Times, is that he believes Selig's deputy "will not combat the union." Given Manfred's proven anti-union bona fides and Reinsdorf's past participation in unlawful market fixing, one can only imagine the methods he would use given a free hand.
What the Times depicts as "palace intrigue," then—a matter of Reinsdorf wanting to gather to himself and his allies the power and prerogatives he sees Selig as having usurped from owners—is more usefully thought of as a debate among low-lifes and hardened thugs over how to split their ill-gotten take, and the best methods to use to get more. As ever, the real villains are the people so high up in the world, so powerful, that no one ever thinks of them as such, no matter what they do, or how often they're caught.