Yesterday afternoon some kindly internet stranger asked me what local beers I recommend he stock up on during his next trip to my home state. I refused to answer him on the grounds that Massachusetts is no mere "state"—we are a proud commonwealth of men and women united by loyalty to our official bird (either a turkey or a chickadee, depending on Google's mood) and hostility to outsiders.
I also didn't really have an answer. There's so damn much good beer here these days, even though Massachusetts is not regarded as a particularly strong beer state. It might not even be the safest beer haven among the nation's four commonwealths, when you consider that those filthy Pennsylvanians have Tröegs and Victory, not to mention who knows what all else.
Had I deigned to respond, I might have told this foreign invader to try Night Shift, Trillium, Jack's Abby, Pretty Things, Notch, Cambridge Brewing Company, Bog Iron, and so on and so forth; there are so many new breweries popping up every minute now that at a certain point you lose track and just start inventing names to keep yourself amused (there is no Pretty Things beer, that would be ridiculous). I have certain preferences and loyalties, because this new beer is by no means all the same. But still, no one beer from any particular brewer strikes me as essential, because there are so many great options.
This reminds me of a terrible game I sometimes play with my online beer friends in which we try to pick three beers to have on tap in our blog-hovels for the rest of our days. The rules of this game change, but I usually ignore them because rules are for losers and because come on, man, must beer folks make everything more complicated than it needs to be? (They can, and they do.) But the basic premise usually boils down to: You're only allowed to drink three beers, in unlimited quantity, without regard to style, price, or scarcity.
Most people pick one dark beer, one hoppy beer, and one lighter style they can drink all day, every day. I think the last category is the most interesting, because it closely reflects the way many normal people actually do drink their beer. There was no official rule requiring my father to drink 48 cans of Miller Lite every week for the last 30 years of his life, but it never seemed to occur to him to do otherwise. He was a happy guy, too, so I never dreamed of suggesting he switch it up. And on St. Patrick's Day I caught my buddy Martin drinking green fucking Budweiser, because that was the only color of Budweiser on tap that day. Some dudes like to just pick a lane and be done with it. That's reasonable.
G/O Media may get a commission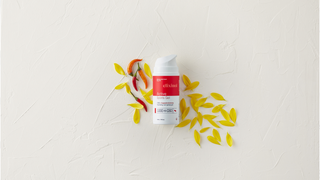 I think I would do just fine with an eternal three-beer limit (other than the fact that I'd lose my job on day 4), even if it sort of stresses me out to think about it. Once the taps were installed, everything would be cool. I'd have so much more time to think about other stuff, and I'd also be drunk all the time. Cool! My answer to "which three?" changes every ten minutes, but as of this instant I think I'd go with Firestone Walker Parabola, Allagash Saison, and I dunno, some third thing with less alcohol.
I like session IPAs. A lot of people don't, because they find the concept a bit gimmicky, which can be a fair criticism but not necessarily one that bothers my tongue. A brewery's motive isn't that important to me as long as the end result tastes good. Another reasonable qualm with session IPAs is that they don't always do a top-notch job of getting you wasted, but remember, you've got an unlimited supply here. It'll all work out in the end.
A friend of mine recently got a job pushing Port City beers. Port City is in Alexandria, Virginia; they don't sell it in my commonwealth, but he had a six-pack sent my way, and now here's his almost-free advertisement from the Drunkspin Accidental Commerce Team.
Port City Ways and Means IPA is 4.5-percent alcohol by volume, which puts it halfway between Bud and Bud Light. It also resembles those fine beers in that it is sold in liquid form. One way it differs, however, is in its use of rye. I'm a big proponent of rye beers, the best of which are spicier and more complex than beers made with plain old malted barley (or corn, or rice, or couscous, or whatever else in on sale at the commodity grain superstore on any given day).
Ways and Means seems to use quite a bit of rye, as the spicy black-pepper kick dominates the aroma, with notes of orange, caramel, and bread underneath. The hops aren't quite as assertive as may be expected from something with IPA on the label, but let's not quibble about that. In addition to the citrus, the hops provide a nice, dry pine edge on the finish while letting the rye do most of the talking. This is an excellent beer, regardless of taxonomy. Would it be one of the three beers I'd choose to end it all with? I'm not sure I'd go that far, but I wouldn't mind in the least if someone else made that decision for me. If I lived anywhere near Alexandria, I'd drink a ton of this stuff.
All right, hit me with your three.
---
(Note: The image above is of the new label design they're introducing later in the spring. The Ways and Means currently available has an orange label.)
This is Drunkspin Daily, the Concourse's adequate source for booze news, reviews, and bullshit. We'll be highlighting a beer a day in this space; please leave suggestions below.
Will Gordon loves life and tolerates dissent. He lives in Cambridge, Mass., and some of his closest friends have met Certified Cicerones. Find him on Twitter @WillGordonAgain. Image by Jim Cooke.
The Concourse is Deadspin's home for culture/food/whatever coverage. Follow us on Twitter.