It's beginning to look a lot like a short second round of the NBA playoffs after the Suns rolled out to a 3-0 lead on the Nuggets with a 116-102 win in Denver on Friday night, behind 28 points from Devin Booker and a 27-point, eight-assist night from Chris Paul.
The Nuggets might have the league MVP in Nikola Jokić, but the stumbling block of not having the injured Jamal Murray is too much to overcome against a complete Phoenix team. Denver's other four starters — Michael Porter Jr., Aaron Gordon, Austin Rivers, and Facundo Campazzo — combined to score 30 points in Game 3, two fewer than Jokić tallied alone on a night when he had a triple-double with 20 rebounds and two assists.
According to Stathead, Jokić joined Kareem Abdul-Jabbar and Wilt Chamberlain as the only players with 30-20-10 games in the playoffs. Incredibly, Abdul-Jabbar and the Bucks also lost, albeit by only one point, 112-111, to the eventual champion Knicks at Madison Square Garden.
The Hawks have a little more help around Trae Young with John Collins and Clint Capela, but when Joel Embiid has Tobias Harris and Ben Simmons as his running mates, well, it's not really a surprise that the 76ers took a 2-1 series lead with a 127-11 victory on Friday.
Everyone is well aware of the disparity between the Nets and Bucks after each team's leading man — that is, if you can identify who would be characterized as such for Brooklyn. Either way, who would you have in NBA Jam, Kevin Durant and Kyrie Irving, or Giannis Antetokounmpo and Khris Middleton?
G/O Media may get a commission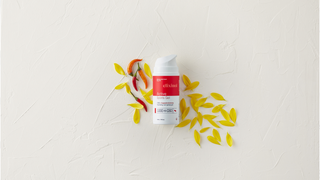 (Actually, Antetokounmpo-Middleton would be an unstoppable NBA Jam duo running an inside-outside game, but video game Middleton also wouldn't randomly throw in brickfests like the real-life version.)
Both East series are 2-1, but both also feel like the lower seed stole a game, and it wouldn't be surprising if neither has a Game 6.
The one hope, maybe, is Clippers-Jazz, a series in which Los Angeles has demonstrated the ability to both blow a 14-point lead before and eventually fall behind by double digits, and to erase a 21-point deficit before fading down the stretch and losing. With Kawhi Leonard and Paul George (himself Middletonian in the ability to toss in a playoff clunker), the Clippers can make Utah sweat.
But the problem here is that the Clippers do not have any semblance of an answer for Donovan Mitchell, and then there's Rudy Gobert in the middle and a whole bunch of dudes like Jordan Clarkson and Joe Ingles who are all too happy to get open threes out of defenses having to deal with the Jazz's lead soloists.
The Clippers are good enough to make a series of it, and they're the last real hope for drama in the conference semifinals, only, if they don't win on Saturday night, it's over, because for one thing, Utah isn't losing four straight, and for another, we are, after all, talking about the Clippers.