As Alex Rodriguez stays in the headlines because he's Alex Rodriguez (even though he wasn't actually at the high-stakes poker game mentioned in the tabloids since he was playing in the World Series at the time), the real story is the re-emergence of baseball's complicated relationship with gambling. But if MLB were to listen to sensationalist headlines and ban Rodriguez from the game, he'd have some pretty good company: both Willie Mays and Mickey Mantle were permanently banned from baseball for their associations with gamblers.
It's a little-remembered chapter in the post-playing days of two of the greatest ballplayers of all time (we were only reminded by this Reddit thread). But in 1979, Mays signed a contract to be a "goodwill ambassador" for the Bally's Park Place hotel and casino in Atlantic City; Mantle took a similar job with Claridge's four years later. The positions involved "playing in golf tournaments with the casino's customers and appearing at public functions on behalf of the hotel."
There were safeguards in place. As casino employees, Mays and Mantle were barred from betting in any of the city's casinos. And at the time, Atlantic City did not even have a sportsbook. This was two retired ballplayers, showing up every now and then at corporate events to collect a paycheck. This was not consorting with known gamblers or mob types, or anything that could be construed as remotely related to betting on baseball.
It didn't matter. As soon as Mays took the job, he was forced to quit his position as a hitting instructor for the Mets. Despite being elected to the Hall of Fame earlier that year, commissioner Bowie Kuhn banned him from working for or with any major league team, saying a "casino is no place for a baseball hero and Hall of Famer." He similarly forced Mantle out of his coaching job with the Yankees in 1983, never to return as long as they were associated with casinos.
Baseball's historic abhorrence of the mere association with gambling is what makes this A-Rod non-story such a lightning rod. Once upon a time, it was a crucial issue undermining on-field integrity. Under Kenesaw Mountain Landis's tenure, 16 players were banned from the game for either betting on baseball or in the case of poor Black Sox Buck Weaver, merely refusing to rat out his teammates while having a hell of a World Series.
G/O Media may get a commission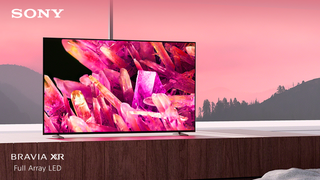 $400 off
Sony 55 Inch 4K Ultra HD TV X90K Series
But as the game changed and the casino industry regulated, it became less of a problem. For nearly four decades after World War II, not a single major leaguer was punished for gambling; or at least, none were caught. But the bugaboo remained: Bowie Kuhn spent 15 years as commissioner and only handed out bans to three players — two of them Mays and Mantle.
It was silly and naive and the bans were sure to end as soon as Kuhn died. One of Peter Ueberroth's first acts upon becoming commissioner was to reinstate Mays and Mantle. But interestingly, he did not roll back Kuhn's overreaching ban against working for the casino industry.
Ueberroth said he "found no fault" with Kuhn's strict policy was only making two exceptions to the rule. But he said he was working on new guidelines with gambling industries because "the whole world of gambling is changing."
So while the rules remain, we now live in a more understanding world where you can drive to an Indian casino to get Orlando Cepeda's autograph or play Texas Hold 'Em with Ozzie Smith in the Caribbean.
Mickey Mantle never returned to baseball in an official capacity, and died in 1995. A year after his ban was listed, Willie Mays became a Special Assistant to the President for the Giants, and has been one of the game's most visible ambassadors — a role he never would have been able to play if his ban was still in place.
Which brings us back to Alex Rodriguez, who apparently just played cards for money, like most major leaguers do regularly on team flights. It comes back to baseball's greatest, most unrealistic fear: that the game is so pure and snow-white that the merest proximity to unsavory characters will damage it forever. It's a fear that made sense 90 years ago, but in 2011 only serves to show just how out-of-touch the people who run baseball truly are.