This is maybe not news, per se, but it's suprising how many people forget that Michael Phelps's last Olympics will actually be his fourth. Yes, before Phelps became America's greatest swimmer and most eligible doofus, he was a regular old 15-year-old doofus, just happy to be at the Sydney games.
When Phelps qualified for the 200m butterfly, just three months after turning 15, and after a year in which he grew six inches and gained 60 pounds, he became the youngest male to make the U.S. swim team since 1932. He just missed out on becoming America's youngest swim medalist ever: he finished a respectable fifth in the finals, just 1.15 seconds off of countryman Tom Malchow's then-Olympic record. Here's the full race. It would be the last Olympic race Phelps wouldn't medal in.
It was a learning experience for the young Phelps, who soaked up the part of the Olympic lifestyle he was legally allowed to enjoy. He stayed away from booze, even while tagging along with his teammates to a casino:
"I told them I'm not old enough to gamble, and that I had no money to lose," Phelps said. "I went along anyway, but I didn't play. The older guys have just told me that I need to stay focused and relaxed, not to run around the Olympic Village."
He did his best, spending lots of time with his mother, who had followed him to Sydney. But it was impossible to forget his age: he lost his retainer multiple times during the games, and wouldn't stop talking about how much he missed his cat, Savannah. Still, everyone knew the fifth place finish was just a taste of what was to come. Phelps's coach raved that he "trains and acts like a 22-year-old. 2000 star swimmer Lenny Krayzelburg sold him short when he called Phelps "the future of our sport in his event."
For his part, Phelps seemed thrilled enough with his fifth. "I just had a dream come true," he told reporters.
G/O Media may get a commission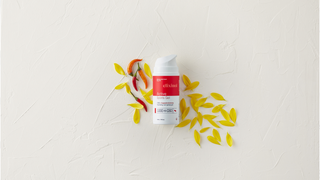 It's impossible not to like Michael Phelps, a goofy, sandwich-pitching Lurch of an athlete, who never once has the urge to tell you how great he is. (Unlike Ryan Lochte, Phelps's more abrasive, self-promoting rival, who enters London as a slim favorite in the pair's overlapping events.) Phelps wants nothing more in this world than to train like a maniac, kick the crap out of the world's best, and then go home and go to a few parties and smoke some weed when he's done. And after these Olympics, he's done-done, at the elderly age of 27.
Four Olympics is a long time to spend with a single athlete, especially in a sport with such fleeting primes. Phelps is at the tail end of his, and there's no guarantee his London showing will match, or even come close to his 2004 and 2008 successes. And maybe that's the more fitting end. We just check in with these Olympic athletes every four years, completely context-free, so it often seems the one- or two-Games legends materialize out of nowhere to dominate the world, and blink out of existence just as quickly. That's not what it's like on the athletes' ends, of course. For them it's years of training, a few false starts before they put it all together, one or two chances to shine, and then they're eclipsed by younger and better competitors. That's the life cycle of the Olympian, and due to flukes of birth and precociousness, we've been able to watch Michael Phelps's career play out from beginning to end. The beginning wasn't so noteworthy; the end should be something special.