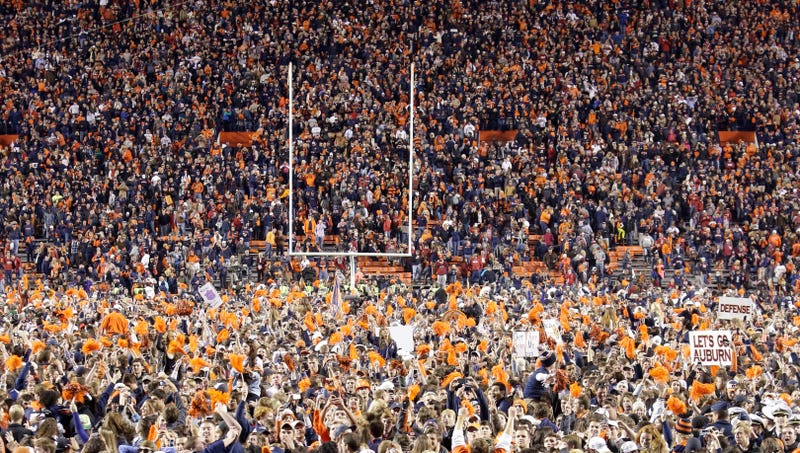 Uncle Verne was cagey about this one. He's seen a lot of sports history—more than 50 years of it—and he was understandably wary about trying to contextualize an amazing Alabama-Auburn game just two days later. But Newsday's Neil Best tried to pin him down: what's the greatest sporting event he's ever worked?
At first, Lundquist slotted it second, alongside the Duke-Kentucky Elite Eight game in 1992, but behind Jack Nicklaus winning the Masters in 1986 at age 46.
"I'm a stubborn old goat, so I said, 'It ties for No. 2 with [Christian] Laettner's shot [for Duke over Kentucky in the 1992 NCAA Tournament], but behind Jack,'" he said.
But, given a chance to reconsider, Verne bumps the Iron Bowl up.
"Then the more I thought about it, from start to finish, this one was really something else," he said.

"For 27 years, having experienced Nicklaus winning at Augusta in '86, I have been consistent and I've always said that that was the single greatest sporting event I've ever seen.

"This one is right up there equal to it. And that takes into consideration a lot of different events that I've been lucky enough to be a part of. From start to finish, especially the finish, this was an extraordinary afternoon and evening."
There you have it. We all knew that was one hell of a football game. Now, with Verne's stamp of approval, we can call it historically great.
[Newsday]