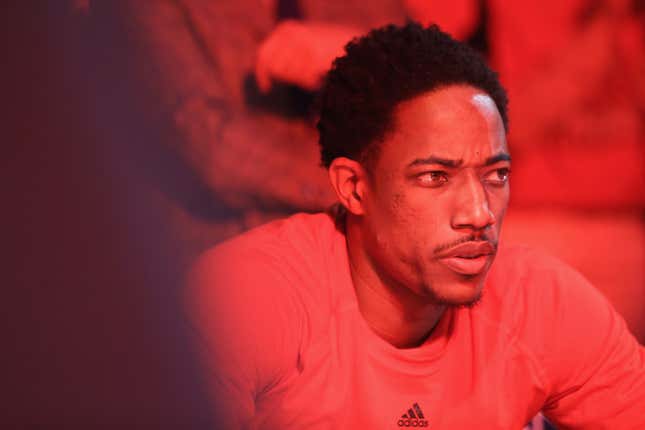 LaMarcus Aldridge and DeMar DeRozan are still San Antonio Spurs. They probably shouldn't be for the entire 2020-21 season, given that the Western Conference playoff outlook will likely exclude them. Last week, I wrote about a set of teams that should target Aldridge between now and the trade deadline, and if one's gotta go, there's no reason to keep the other.
DeRozan isn't a darling in the nerd basketball community because of his propensity to shoot long two-pointers, but he's almost become underrated as a result. Ultimately, he's a four-time All-Star, a career 20 points per game scorer, an improved playmaker, and he's on an expiring contract. Plus he can't stay in San Antonio this whole season … can he!?
He shouldn't, and that's why we're gathered here today: To salvage the end of DeRozan's run with the Spurs by shipping him to a true contender, or just a fun situation, while San Antonio rebuilds as they're gearing up to do.