How much do you trust your team's coach to set up a play during a timeout? Probably more than you should.
We used data from Synergy Sports to compare halfcourt possessions to possessions happening immediately after a timeout (ATO). We did this last year with slightly different methodology and data sources, but functionally, the idea is the same. Since ATO plays are universally halfcourt sets, whatever difference there is indexes how well the timeout did its job for the offense. (Ideally we would split out the ATO plays from the baseline, but we don't have access to that. We also can't split out the short-time possessions, where advancing is necessary, but we think this is a pretty close approximation.)
On offense, the Knicks are out in front, going from 88.2 points per 100 possessions to 101.4 for a net increase of 13.2 points. That's the difference between Dallas's No. 1 overall offense and Minnesota's No. 23. This has a lot to do with Carmelo using 3.5 after timeout possessions per game (tied for 10th in the league) and generating 1.203 points per possession—an absurdly high number for someone using that many possessions, and far higher than his halfcourt rate of 0.973 PPP. Taking a look at a chunk of these plays, for the most part the Knicks are just letting Carmelo cook and not running anything elaborate for him, but they do have a common set that runs some strongside ball movement before swinging to Anthony in the weakside post, which works out well.
(We should also note that Amar'e Stoudemire is using 2.2 of these possessions per game at a rate of 1.256 PPP, which is perhaps even more alarming, given that Amar'e does not have legs.)
Flip Saunders's Timberwolves, on the other hand, take their third-worst halfcourt offense and drop anchor, dipping down 13.8 points to 71.4 points per 100 possessions. It's a telling coincidence that they've got poor Thad Young putting up 3.2 ATO possessions a game at the same dire 0.714 PPP. Like the Knicks with Melo, the Wolves get Thad posted up. Except unlike the Knicks, the Wolves don't do a very good job of getting him space. Kevin Martin is lighting it up this year, but he probably isn't throwing any entry passes, and so the guys near Thad usually don't have enough shot credibility to keep their defenders honest. When they can't get into that set, they'll run a few pick and rolls that usually go nowhere (unless they're playing someone incompetent like the Lakers), and Thad will be thrown in the tar pit and try to do something. Maurice Williams and Nikola Pekovic are the next two most frequent ATO Wolves at 1.5 (0.909 PPP) and 1.4 (0.769), respectively. The Wolves are a sad team.
Take special note of the third play in this video, and try to remember that coming out of a timeout, the Wolves had to talk through at least some of this. Look at the tepid cuts and missed passes and the flaccid pindown, but mostly look at Gorgui Dieng posting up three feet from Thad Young, who is posting up:
G/O Media may get a commission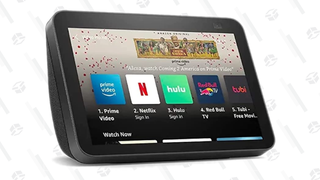 This is Scotty Brooks's Thunder's second year in a row right at the bottom of this list, dropping their garbage 85.3 PP100 halfcourt offense 9.7 points to an even more garbage 75.6. For now he should probably get a halfway pass, since Reggie Jackson leads the league in ATO plays at 4.7 at a shit-ass .814 PPP; Russ and KD should improve on this, theoretically, though they were around last year when OKC dropped from 90.1 to 76.5 when we checked in. And even without his best players, Brooks still takes on a ton of blame here, because he's calling enough timeouts to rate third in the league in ATO plays per game, at 15.5. The Wolves at least limit the damage they're inflicting on themselves by keeping their number down at 14.2, tied for 20th.
Kobe Bryant is second in the league in ATO possessions per game, at 4.3, and rates a fairly mediocre 0.885 PPP. But the Lakers as a whole are at 81.9 PP100. LA has 14.1 total ATO possessions per game, and should give all of their shots to Kobe, probably.
On defense, the Rockets are recovering whatever ground they've lost on offense, taking their second-rated halfcourt defense down 15.1 points to a league-leading 68.6 points per 100 possessions after timeouts. This is a big difference from when we looked at this last year, when Houston was at the bottom of the league in net ATO change, going from a sterling 82.1 to 104.6.
The Warriors, meanwhile, actually give up ground after a timeout against their defense, which goes against the general trend of defenses getting better in these spots.