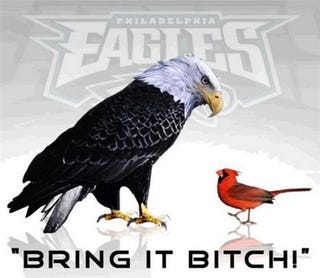 The week is finally over. Now, it's time to get down to business.
Here are some things you might have missed this week:
• Baby Mangino takes the SHOTY.
• Eddy Curry has some explaining to do.
• Chris Paul has no idea who this person is.
• Michael Irvin's carjack story seems a little fishy.
Tomorrow, thank God, we have Monday Morning Punter aka Josh Zerkle, subbing on a Saturday. Dash will be here Sunday. I'll pop in at some point to talk about the outcome of the NFC Championship. I'm taking off Monday. You know, for Martin Luther King Day. Ahem.
Thank you for your continued support of Deadspin. Iggles.