The NFL's regional programming rules are famously byzantine, but luckily the506.com cuts through the bullshit for you, providing weekly maps that allow us to answer the only question that really matters: Which fans are the most screwed this Sunday?
Week 13 winner: Binghamton, N.Y.
This Sunday, four really, really bad NFL games will air on TV. When the maps first went up on Wednesday, a whole lot of cities were stuck with these games, but regional TV stations did their jobs and saved their viewers from some brutal matchups. So congratulations to Augusta, Ga.; Little Rock, Ark.; Springfield, Mass.; Scranton, Pa.; West Palm Beach, Fla.; Rochester, N.Y.; Syracuse, N.Y.; Erie, Pa.; Greensboro, N.C.; Sacramento, Calif.; and Monterey, Calif.—all of you narrowly avoided watching Panthers-Chiefs, Cardinals-Jets, Jaguars-Bills, or Browns-Raiders.
Binghamton, there's still time!
G/O Media may get a commission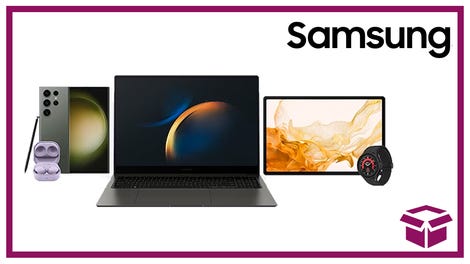 24 hour deals
Discover Samsung - Daily Deal
Chad Henne's mediocrity may have breathed some life back into the Jaguars offense, but at the end of the day this is still a matchup between two teams that have been outscored this season by a combined 196 points. Tellingly, the Bills were not able to sell enough tickets, and the Buffalo market has been blacked out for this game. More tellingly, the nearby cities of Rochester and Syracuse blacked themselves out of this game, switching mid-week to Patriots-Dolphins.
Binghamton, as of today, has not budged, and will join Elmira and Watertown as the only TV markets outside of Jacksonville to air this atrocity.
Sure, it's Steelers-Ravens, and that's a thing. But when they last played, two weeks ago, they managed six points between them in the second half. Then Charlie Batch became the Steeler's starter. Then the Steelers lost to the fucking Browns.
The O/U on this game is 39.5, the third-lowest of the week. Expect one of those terrible games that manage to be low-scoring blowouts.
How quickly the mediocre become the terrible! Going into Week 8, the Jets were 3-4, with narrow losses to the Texans and Patriots. The Cardinals were 4-3, with big wins over the Pats and Seahawks. Both teams got absolutely stomped that week, and since then have gone a combined 1-4 while being outscored by 54 points.
Springfield, Mass., has already bailed on this game, picking up Buccaneers-Broncos. So did Scranton, Pa., just one hour and one border away from Binghamton. For as much shit as Scranton gets, for one Sunday only, it'll be a hell of a lot better than Binghamton.