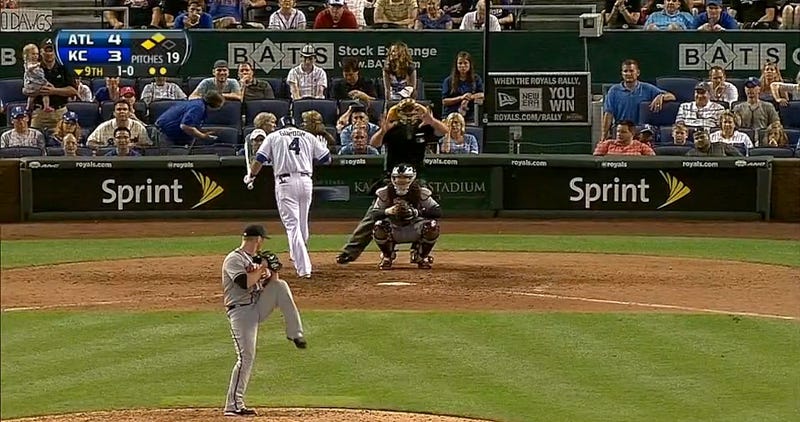 Bottom of the ninth, two outs, runners on second and third. The Royals were down by a run. There was a one-ball count to Alex Gordon, when—WAIT!
Gordon suddenly called time just as Craig Kimbrel got into his windup. Why? A giant moth had flown directly into Gordon's right eye. It wasn't clear in real time, but the replays made it obvious: That moth was on a suicide mission, and it was hell-bent on sabotaging Gordon's at-bat. There's no other explanation. Was the moth on Braves' payroll? The moth had to be on the Braves' payroll. The timing was just too coincidental.
The moth's mission having failed, Kimbrel went on to walk Gordon intentionally, loading the bases. But Alcides Escobar flew out to end the game, thus sparing the Braves any inconvenient questions about their designated moth.