When Chad Pennington dislocated his shoulder the other day, we lost one of The Elders of football and the quarterbacking arts.
We've been losing a lot of them lately: Marc Bulger, Donovan McNabb, Matt Hasselbeck, Daunte Culpepper. "The stars seem to be going out one by one," said Trent Dilfer at Pennington's press conference.
Everyone there knew we'd suddenly lost one of the great ones, the Elders, and there is lately a sense of a changing of the guard.
***
Who are the Elders? They set the standards. They hand down the lore. They're the oldest and wisest. By proceeding through the huddle each Sunday with dignity and humanity, they show the young what it is that should be emulated. They're the tribal chieftains. This role has probably existed since Shrovetide football days, because people need guidance and encouragement, they need to be heartened by examples of endurance. They need to be inspired.
G/O Media may get a commission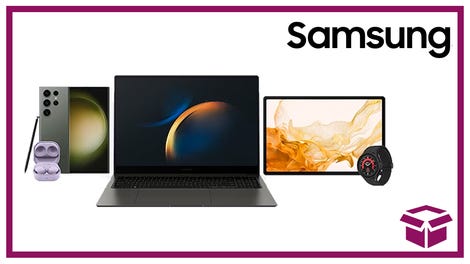 24 hour deals
Discover Samsung - Daily Deal
We are in a generational shift in the NFL, and new Elders are rising. They're running the two-minute drills, they own the lines of scrimmage, they anchor the offenses. What is their job?
It's to do what the Elders have always done, but now more than ever.
***
Daunte Culpepper was at home late last August, hurriedly walking back and forth, worrying on the coming season, when he stubbed his toe on the carpet, necessitating six stitches.
This is why, I think, so many people-I include, literally, every person I know, from all walks of life, and all ages-are worried that our old quarterbacks are not safe, that this overheated era will end in some injurious play or plays.
Stop reading this and ask whoever's nearby, "Do you find yourself worrying about Kurt Warner's safety?" I do not think you are going to get, "No."
***
Some linebackers feel umbrage when this is said. "The offensive line equates pressure with violence in order to squelch defense." In some cases that of course will be true. But this isn't football, it's more like incitement. And it comes from both offense and defense.
Football cannot healthily endure without free and unfettered passing. It's our job to watch, critique and question, and, being us, to do it in colorful terms.
But knowing where the line is, matters. Seeing clearly the lay of the land, knowing the facts of the team and your teammates, matters.
Now the new Elders must do the job they once did. Some of them will think they can't, that the old ones were too big. But it always looks that way. Who thought Thomas Brady of Michigan would become Dan Fouts, only maybe more influential? Who would have thought Marc Bulger, refugee from the New Orleans Saints, could fill the shoes of Vince Ferragamo? But he did, and more.
Everything has changed since the old ones came up-new penalties, new ways of managing the clock. Everyone takes snaps now, from the rookie running back to the anonymous drunk on the practice squad.
But it's still possible to set an example, encourage the helpful, stand for the good, pass on the lore, take responsibility.
***
At Brett Favre's retirement memorial service in 2007, I worked on President Reagan's speech. And this is what Ronald Reagan said of Brett Favre, on a warm dark night on the floodlit field of Lambeau
"It always seemed to me that he was a man of the most interesting contradictions, very American contradictions. We know from his many friends and teammates, we know in part from the Wrangler commercials available on YouTube, that he was both self-deprecating and proud, a kid out there and a gunslinger, highly aware of all the fun to be had yet utterly at home with running thirty yards down the field to throw a meaningless illegal block, once again like a kid out there.
"Everything we saw him do seemed to show a huge enjoyment of life; he seemed to grasp from the beginning that life is one fast-moving train, and you have to jump aboard and hold on to your hat and relish the sweep of the wind as it rushes by. You have to enjoy the journey, it's unthankful not to. I think that's how his team remembers him, in his joy.
"And when he retired, when that comet disappeared over the state of Wisconsin, a whole nation grieved and would not forget. A tailor in New York put a sign on the door: 'Closed due to a retirement in the family.' The sadness was not confined to us. 'They cried the rain down that night,' said a journalist in Europe. They put his picture up in huts in Brazil and tents in the Congo, in offices in Dublin and Danzig. That was one of the things he did for his country, for when they honored him they were honoring someone essentially, quintessentially, completely American."