Excerpted from Beyond Broadway Joe: The Super Bowl TEAM That Changed Football, now available from Dey Street Books, an imprint of HarperCollins Publishers.
Matt Snell holds a number of distinctions in Jets lore. He was one of the cornerstone college stars that the NBC television network demanded the AFL sign when the Peacock Network doled out $36 million in 1964 for its American Football League coverage. The first number-one pick ever to sign with the Jets, he earned the Jets' first AFL Rookie of the Year honors, led the team in 1964 in rushing, and finished second in receiving. The fourth-leading rusher in Jets history (4,285 yards), he is not only synonymous with the Jets' Super Bowl III victory over Baltimore, but in the minds of many, deserved to be named MVP in that epic win.
But Matt's first mark in Jets history occurred in 1963, the only time both the New York Jets and New York Giants made the same player a high draft pick (the Jets' number-one selection in the AFL draft on November 30, 1963; the Giants' number three in the NFL draft, three days later). When they didn't ignore them, Giants ownership publicly sneered at the Jets until after Super Bowl III.
A Giants fan growing up on Long Island, Matt was the first member of the Snell clan given the opportunity to attend college. His mom became sold on Ohio State when Matt was offered a full scholarship that was not dependent on him playing football. Coach Woody Hayes promised Mrs. Snell that Matt would earn his B.A. if he was a serious student, accepted tutoring if needed, attended classes, etc. That established college as a Snell family goal for his siblings and, later in life, his own children.
It's hard to fathom that during Matt's college football career, he was never timed in the 40- yard dash. (Jets' notes show he ran a 4.6 in the pros.) "At Ohio State," Snell admitted, "all the skill position players had to do was run a mile in less than seven minutes." Also surprising: as Matt finished his senior year at Ohio State, he didn't know what it meant to be drafted.
G/O Media may get a commission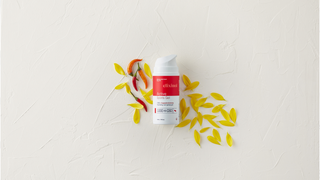 Matt's mom heard from a newspaperman shortly after the Jets selected him. Snell approached head coach Woody Hayes and his position coaches (he played running back and stand-up linebacker), and they calmly explained that he should sit back and wait for the NFL to hold its draft. He couldn't bring an agent on campus without jeopardizing his full scholarship, so Hayes became Matt's pro football career advisor. "Get the Jet and Giant offers, bring them to me, and we'll evaluate them with you," he was instructed.
The Giants had just lost the NFL Championship Game to the Chicago Bears. They sent scout and Giants legend Emlen Tunnel to Columbus, Ohio, to meet Matt. Old and rebuilding, the Giants offered Snell a multiyear contract but said he should expect to sit for a few seasons and learn from veteran Giants running backs Alex Webster, Dick James, and Joe Morrison. Later he met a member of the Mara family, owners of the Giants.
Matt next got together with Jets principal owner Sonny Werblin, who needed to make a splash in New York. Werblin promised Matt that he'd start immediately for the Jets and he shared the Jets' five-year plan to build a championship team, telling Matt that he would be a cornerstone.
Then came the teams' offers.
"My father had a fifth-grade education and never made more than fifteen thousand dollars; my mother graduated eighth grade and, as a woman, made less than that. I couldn't imagine the kind of money the Giants and Jets offered me," Matt remembers. Snell weighed the Giants' $12,000 salary and $12,000 bonus versus the Jets' offer of $20,000 salary and a $30,000 bonus, and inked a one-year deal with the Jets due to personal attention from the Jets' head man.
His contract settled, Snell was invited to Corpus Christi, Texas, to play on January 4, 1964, in the Southwest Challenge Bowl, pitting Texas' senior college all-stars against all-stars from the rest of the country. "The Jets had drafted me as a linebacker and that's where I was going to play in the game. But our team's fullback didn't show up," Snell recalls, "and the Thursday before the game the coach of the National All-Stars, Oakland's Al Davis, asked me to play fullback with halfback Butch Byrd. Davis told me, 'You'll mostly be blocking.'" Snell's play that weekend altered his professional career.
The National team slaughtered Texas, 66–14. Snell ran for 117 yards and 4 touchdowns. Al Davis was smitten, but was rebuffed when he called the Jets about trading for Snell. Matt wasn't carried away by his performance, saying that it was "just one of those fluke games. Everything I did turned out right." Maybe so, but Jets' plans for Matt Snell at outside linebacker went into the dumpster. "Jets player personnel director George Sauer Sr. came to Texas to give me a defensive playbook to begin studying," Matt said. "After the game, he told Weeb Ewbank, 'If you don't put this guy at running back, you're crazy.'"
Matt's transition to the professional game was more of a challenge off the field than on. He had been exposed to segregationist attitudes when Ohio State hosted Texas Christian's lily-white squad in Columbus in the first game of his senior year. "The guys on TCU had never played against a team with black players," recalled Snell. "One said, 'You guys are pretty good.' I asked them a couple of times, 'What do you mean, "You guys?" Who's "You guys?"'"
The United States was convulsed by turbulent racial issues, and Peekskill Academy, site of the Jets' training camp, wasn't inoculated from them. The Jets had a number of southern white players. When in 1965 a rookie black wide receiver, Alphonse Dotson, was invited by a group of white Jets for a night out, Matt says he warned Dotson to be careful. Sure enough, after too many drinks at a bar, things got out of hand. They all returned to the dormitory and, in what the veterans thought was a joke, they cut eyeholes in sheets, pulled the sheets over their heads, tied up the helpless receiver, and hung him up from beneath his arms from a light fixture. Studying the playbook up in his room, Matt heard screams, rushed down the stairs to the source of the commotion, saw Dotson, and freed him.
Matt insisted Clive Rush call Weeb. The next morning, Sonny Werblin forcefully communicated his intolerance to his team for any racist behavior. Only Matt and rookie Joe Namath were assured jobs, Werblin stated; everyone else was expendable and could be replaced. "I can have a new team here by Saturday," Matt recalls Werblin saying. Snell said that "didn't necessarily change the way some guys may have felt, but after Sonny spoke out, they wouldn't act on it in a way that would affect the team."
In Snell's rookie year (1964—the Jets' inaugural season at Shea Stadium), the back he was replacing, Bill Mathis, took Matt under his wing. Mathis became a halfback in the Jets' split backfield and improved Matt's blocking. Matt's 941 rushing yards that year were second only to AFL leader Cookie Gilchrist and he was fourth in the league in yards from scrimmage (1,341). Matt agreed it was his finest overall Jets season, but in his self-effacing way noted how tougher the competition became in succeeding years. "Look at who I was facing in 1964," he said with a laugh.
Snell's soft hands made catching the ball part of his game, but it needed to be honed. Matt estimated having caught 20 passes in three years in Woody Hayes' offense, a run-dedicated attack.
Snell became a Jets receiving threat—sure-handed, quick, powerful, difficult to take down in the open field. After 56 receptions, good for seventh in the league and second to Bake Turner on the Jets, Matt learned why he had so many chances: a clause in Jets quarterback Dick Wood's contract.
Wood was ponderous in dropping back in the pocket and his knees rivaled that of the more famous quarterback who would replace him, Joe Namath. "I found out Weeb put an unusual clause in Dick's contract. He wouldn't be paid if his knees were injured, so when Dick went back to pass and saw no one downfield to throw to, he always flipped it to me or Mathis in the flat," Snell said with a chuckle.
Bobby Bell, the Kansas City Chiefs' Hall of Fame linebacker and 1960s AFL All-Pro, went to war against Snell and described Matt as a "tough, tough guy. Trying to tackle him was like tackling a rock. I'd hit him with everything—and there was no change in his expression. I don't know what it was about him; he shot back to me the funniest look. He pissed off [Mike] Curtis in the Super Bowl; Curtis wanted to fight him."
Blocking became essential in 1965 when Namath joined the Jets; building a wall around Joe and keeping blitzers off the AFL's new star (to protect his fragile knees) became a core part of the offense. Snell's blocking was so good that it became Ewbank's standard for every running back. If you couldn't effectively block, you couldn't crack the Jets' lineup.
In a scrimmage, linebacker Paul Crane learned about Snell's blocking. He saw fellow linebacker Larry Grantham rush into the Jets backfield on a blitz, only to pull up and grapple with Snell in hand-to-hand combat. Crane couldn't understand why Larry had not barreled into Snell.
Perhaps determined to impress, when it was Paul's turn to blitz, Crane ran full-speed into Snell and was thrown in a heap to the ground. "I learned why Larry didn't waste his time trying to get past Matt," Crane said. St. Louis Cardinals Hall of Fame safety Larry Wilson would say after facing the Jets in the 1969 preseason that no running back hit harder than Matt. When Emerson Boozer, with his speedy, shifty, electrifying, high-kicking running style, joined the Jets in 1966, Snell smiled at the new explosive outside running threat. Boozer didn't know how to block, but Matt saw that Boozer had the tools. With Weeb's approval, Matt took Boozer under his wing and taught him. After Snell was done coaching up Boozer, Jets left guard Bob Talamini said he never saw a tandem who could block like the twosome.
Snell was the first Jet to hold out for a better contract. After his rookie contract, he dickered with Werblin on a new pact and agreed to $25,000 for 1965 and $30,000 for 1966. He earned $30,500 in 1967 but tore the cartilage in his left knee in that season's first game. After working his tail off to get his knee back into playing shape (and with Werblin having sold his interests in the team), Snell had to negotiate with GM Ewbank. He was offered a $2,500 raise; Matt was determined to get $5,000. For added leverage, Ewbank signed fullback competition: free agent and former AFL Rookie of the Year Billy Joe and 1968 first-round draft pick Lee White from Weber State.
During training camp, White seemed a natural future replacement for Snell, so Ewbank's bargaining position stiffened. Ewbank told Matt he wouldn't play without a contract, yet Snell dressed for games and stood on the sideline. The season kicked off in Kansas City and White wrecked his knee. Weeb couldn't keep Snell, in uniform and ready to play, planted on the sideline. Matt carried the ball ten times that afternoon. After the game, Snell said, "Two hours ago, the club was in the driver's seat. Now, I'm behind the wheel."
The next Sunday against the Boston Patriots could have been another tense situation with Snell suited up and the Jets' starting fullback not running or blocking. Matt's contract situation was resolved in the midst of the game with an assist from ... Joe Namath. At a key juncture during the second half, Joe told Weeb that he needed Matt in the lineup for the next drive. Weeb approached Matt; GM Ewbank gave him his $5,000 raise and Coach Ewbank sent him into the game.
Snell ended up having his third-best rushing season (747 yards, sixth in the AFL) in 1968, and the Jets captured the AFL championship in December. Snell barely had time to celebrate when odds maker Jimmy "the Greek" Snyder made the Baltimore Colts a 17.5-point Super Bowl favorite based on position-by-position superiority. Snyder gave the Colts two points for the Colts' superiority with Tom Matte and Jerry Hill versus Snell and Boozer.
Matt took personal umbrage over that slight. "I knew how good Matte was; I was a sophomore when he was a senior at Ohio State," explained Snell. He and Boozer had even stronger convictions about the strength of the Jets' running game. All season long, the play the Jets called 19 Straight had worked against every opponent. Watching the Colts on film convinced Matt and Boozer that Baltimore would be no exception. "The Friday before the game, Boozer and I made a pact in our hotel room: We'd go on the field Sunday," Snell related, "and whoever's running play was working, the other would block like they'd never done before."
Matt said the Jets knew they had to set the tempo for the game. "On the first play from scrimmage, Joe checked off at the line of scrimmage to run a sweep, a call Boozer and I didn't expect. I had to shift to my right, then run the sweep to the left behind Emerson." The play proved pivotal. Hill and Talamini executed their blocks. Leading Snell into the hole, Boozer blasted feared Colts linebacker Mike Curtis, and as Snell turned the corner, his knee struck Colts All-Pro safety Rick Volk in the head. It concussed Volk. "I remember coming out of the pileup and saying, 'These guys aren't so tough,'" shared Snell.
All game long, Matt ran with unstoppable fury, blasting through and bowling over single Colts tacklers. Boozer and Bill Mathis picked up yards on the ground, too, and all three blocked like demons. At game's end, Snell had a Super Bowl record 121 rushing yards. Matt and Emerson's Super Bowl rings both say "19 Straight" on the inside, the play that met little Baltimore resistance that day.
Snell had one more productive season following the Super Bowl (695 rushing yards in 1969), before injuries sidelined him and eventually closed out his career. In 1970, torn knee cartilage ended his season after three impressive games (281 yards—93 per game, exceeding his 1964 career-best 67 per game). In 1971, Matt ruptured his Achilles and in 1972 on the kickoff return team he broke a rib that ruptured his spleen.
Snell was escorted to the sideline, where he told team surgeon Dr. James Nicholas, "When I got hit, it felt like someone spilled hot water inside my belly." Matt was sent home, unaware that he was slowly bleeding to death. That night, he fell down the stairs and was unconscious. Matt's wife called an ambulance that took him to Lenox Hill Hospital, where he was tended to hours after his life-threatening injury.
Matt retired at age thirty-one, ready to move on with his life, which he had every reason to believe included a direct association with the Jets. "Sonny Werblin promised in presenting the five-year plan that if we won a championship, there would be a place for me with the team for life," explains Snell. "I was a local boy, from Long Island, who made good. I don't think that Sonny forgot our understanding; he came into our locker room after Super Bowl III, gave me a big bear hug, and kept telling me, 'We did it. We did it.' Two weeks later, I got a call from a New Jersey Cadillac dealer, who told me to come over and he gave me the keys to a 1969 mint-green Cadillac. 'This is from Sonny Werblin,' I was told. 'He thinks you were the Super Bowl MVP.'
"I don't know if Sonny ever communicated what he had promised me to the other owners. I know there were people around the organization that were not happy that Sonny and I were friends, and some of them jumped on the opportunity to say bad things about me when Sonny was gone. It may be that no one in Jets management knew about Sonny's promises to me, but in 1974, there was a recession and I was in line for a construction job. I asked the Jets for a reference. They told me they didn't do that for players. They said they couldn't do it! Can you believe that? I can't prove it, but I don't think any of that would have ever happened if Sonny were in charge. That's why I don't get along with the organization now."
---
Excerpted from Beyond Broadway Joe: The Super Bowl TEAM That Changed Football. Copyright © 2018 by Bob Lederer. Reprinted with the permission of Dey Street Books, an imprint of HarperCollins Publishers. All rights reserved. Buy it here.