This is South America's World Cup. It started with a flourish of Brazilian zest and color in São Paulo, with Brazil's opening day coming out party against Croatia. Then there was the Argentine invasion of the Maracanã, Brazilian soccer's spiritual home. And the brightest stars at the glitteriest of tournaments? Lionel Messi and Neymar.
While three European powers have been sent packing (England, Italy and Spain), only Ecuador failed to make the last 16 from the South American contingent.
And with so much to catch your eye elsewhere, it would be easy to overlook the continent's third team, Chile. But Jorge Sampaoli's side has made that impossible. You simply can't miss Chile at this tournament.
To say that they have come out of the South American woodwork however, would be an overstatement. Many picked them out as 'dark horses' when the draw was made back in December, but at what point do Chile become genuine contenders?
The way in which Chile have risen is remarkably similar to the trajectory another team of heavy Latin American influence took just a few months ago. Chile are the Atlético Madrid of the World Cup.
G/O Media may get a commission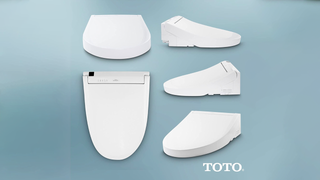 44% off
Toto Washlet Electronic Bidet Toilet Seat
There is an unerring confidence about the Chileans at this tournament, just as there was about Atlético all the way through their historic season, which saw Diego Simeone's side win La Liga and come within seconds of the Champions League title, as well.
Chile too have their sights set on striding deep into the insecurities and vulnerabilities of the established soccer elite. They want to make a mockery of those tipping as just mere outsiders.
Ahead of their pivotal group clash with Spain, midfielder Marcelo Díaz spoke about "changing history" against the World and European champions. He snarled that his teammates were "really motivated" to "kick them out" of the World Cup.
And that's exactly what they did. Chile's 2-0 win over Spain wasn't a fluke, or the kind of result teams are afforded once in a while - when a combination of fortune and skullduggery sees you though. They fully deserved the victory, masterminded by the World Cup's most intense coach.
It's the touchline where the real comparison between Chile and Atlético Madrid can be found. Sampaoli is a Simeone-lite. Both men are fiercely competitive Argentines, and are advocates of a dynamic, high-pressing, high-tempo style of play with little regard for territorial boundaries.
Where most teams would drop off in the face of opposition possession, Chile revel in the challenge of getting it back as quickly as humanly possible. And when they go get it back (and they will, they always do) they hit hard and at speed on the attack.
And just like Simeone, Sampaoli means more to his people than just soccer. Both men are cultural phenomena (although the latter might still be riding on the cult status of his predecessor, Marcelo Bielsa).
This Word Cup has seen a record number of travelling fans from all around the world hitchhiking and campervanning their way across Brazil, but such support at away games is rare in La Liga. But when Simeone requested as many Atlético supporters make the trip to Valencia for a crucial league fixture against Levante as possible, more than 20,000 turned out.
Sampaoli made a similar rally before the World Cup, and now an estimated 40,000 Chileans are following their team around Brazil. There is not another team at this tournament that can boast as vociferous a support as Chile can.
As alluded to, Sampaoli is a disciple of Chilean soccer's most famous thinker and philosopher, Bielsa, who was the national team manager up until the last World Cup four years ago.
In fact, it could be said that this Chile team remains Bielsa's in spirit. He didn't just give this side its now innate self-belief and physiological approach; he also became a powerful political figure in Chile.
Bielsa led Chile to the 2010 World Cup in South Africa against the backdrop of governmental change in his homeland, with the right-wing politician Sebastián Piñera assuming the presidential office shortly before the tournament.
When Biesla and his players were invited as guests of the new president following their second round exit, the coach refused to shake Piñera's hand. His gesture (or lack of) prompted something of a left-wing movement in Chile, illustrating just how invested this country is in its team.
"This is the best generation of Chilean footballers in our history," midfield kingpin Arturo Vidal said in an interview during the tournament. "Our team is stronger than anything we have seen before in our country. If we play the same way we did against Spain, we can make it all the way to the final."
Indeed, just like Atlético did in the Champions League, Chile could make an improbable run all the way to the final. But if they are to be at the Maracanã today, Chile will need to batter past the hosts, who they will meet for the third successive World Cup.
Chile were knocked out both the 1998 and 2010 finals by the Seleção, but this time Brazil have shown some respect, with manager Luiz Felipe Scolari admitting before the end of the group stage that he wished to avoid their South American counterparts in the last 16.
"I hope Chile don't qualify," he exhaled while shuffling uncomfortable in his seat. "They're a pain to play against. They're well organized, they're intelligent, they have a good side. It's better to play against a European side."
It's true. Chile present Brazil with an entirely different challenge to the kind they have faced thus far. Saturday's round of 16 tie between the two countries will be a distinctly South American clash for a distinctly South American World Cup.
There's a commercial that has run on Chilean TV all the way through the World Cup. It features Mario Sepúlveda, one of the 33 Chilean miners who was left trapped buried alive 2,000 feet underground for 69 days in 2010.
"The earth swallowed us," he begins his monologue to the camera. "But we knew that outside we had millions of Chileans who believed in us." The sequence then pans to him and his colleagues scooping the dirt around their feet into tin cans, which are then dispersed on Chile's training pitch.
"This land was witness to all that," he continues. "So well bring this land to Brazil, to the field where our team trains, to fill it with hope and courage. And to show the world that nothing is impossible for a Chilean."
It's a powerful message for what is essentially still an advert for a bank, but the sentiment has been taken on by Chile at this World Cup. Just like Atlético a couple months previous, not even they know their limit.
---
Graham Ruthven is a soccer writer covering a wide range of subjects across the sport for outlets like The New York Times, ESPN, MSN, Eurosport, and Scottish TV, among others. He is a curator of football shirt (the more garish the better), an apostle of Dimitar Berbatov, and still maintains Dennis Bergkamp didn't mean it. You can follow him on Twitter, @grahamruthven.
Screamer is Deadspin's soccer site. We're @ScreamerDS on Twitter. We'll be partnering with our friends at Howler Magazine throughout the World Cup. Follow them on Twitter, @whatahowler.
Photo credit: Getty