If international soccer teams' styles represent their national characters—and Henry Kissinger says they do, so who am I to argue?—few encounters bring that out better than England-Italy. To the English, the Italians have always been skillful, stylish, crafty, and untrustworthy, both on the pitch and off—they switched sides in not one but two world wars, it's often noted. Nothing could be further, of course, from the traditional English virtues of strength, manly vigor, and honest, Churchill-ian determination.
In the early days, seeing Italian players as technically gifted but irresolute was a way to confirm English superiority. David Winner, author of Those Feet: A Sensual History of English Football, chronicled the rivalry well. Before the two nations played in 1934 at Highbury, one reporter for the Daily Express said the Italians "can 'work' the ball delightfully and shoot well … but I do not think they will stand for the full 90 minutes the pace that England are certain to set." Another writer noted that Italy's star striker could be neutralized with tight marking, since he's "not over fond of rough and ready encounters." But gradually, the English press grew less certain that the contrast in styles worked to England's advantage. After Italy won at Wembley for the first time in 1973, a Daily Telegraph writer said the Italians had taught England a lesson: "That there is no substitute for skill on the ground, for the ability to give and take a pass first time at any height or angle, above all for the ability to beat one's man when face to face."*
Today not much has changed. In the lead-up to Saturday's game, the English press has become obsessed with the question of how Roy Hodgson's men can stop Italy's "pass master," Andrea Pirlo. "He's such a clever player and is so composed,"marveled Paul Scholes, the former Man United and England midfielder who now gets to give Hodgson unsolicited advice in a column for betting site Paddy Power. A quintessential deep-lying "regista," the cultured Pirlo is said to have "passed England off the park" when the teams met in the Euro 2012 quarter-finals. Lately, in the fevered imagination of the English, the swarthy, bearded Pirlo has become almost a caricature of the kind of crafty technician that typifies the Italian approach to the game. As a result, Hodgson is being urged to arrange his front four not with the goal of attacking Italy's unusually suspect defense, but rather around the need to deny Pirlo time on the ball. (After all, at 35, and an Italian to boot, he's seen to be not over fond of rough and ready encounters).That's why there were even suggestions that the disciplined, workmanlike Danny Welbeck play in Rooney's number 10 role, the better to harass Italy's playmaker.
There's no question that England were outplayed in that Euro 2012 game—Pirlo completed more passes than England's entire midfield quarter—but in recent weeks it's taken on a bit of a mythic character it doesn't deserve. Pirlo's exquisite passing wasn't particularly penetrative—none led to goals, and the game ended nil-nil. If England were better at penalties they'd have made the last four. But his image as some kind of infallible sorcerer—long a reflexive way for the English to make sense of Italian football—has fully taken hold of many observers' minds. And that's made it hard to think clearly.
---
Screamer is Deadspin's soccer site. We're @ScreamerDS on Twitter. We'll be partnering with our friends at Howler Magazine throughout the World Cup. Follow them on Twitter, @whatahowler.
G/O Media may get a commission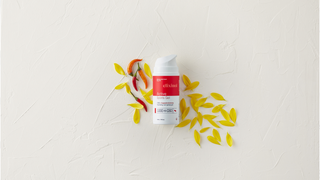 Photo Credit: Getty