The most delightfully stupid sports story of 2018 is still extremely stupid, but it just got a lot more complicated. Vince McMahon's nascent MAGA-adjacent XFL revival was first reported back in December, formally announced in January, and seemingly set for a February 2020 launch. It now has to deal with more competition. That would be the Alliance of American Football, announced Tuesday at a press conference streamed on Facebook Live and which is slated to launch a year earlier. Where this gets particularly interesting is that the AAF was founded by Charlie Ebersol, who is, among other things, the director of ESPN's 30 for 30 documentary about the original XFL. He's also the son of original XFL partner Dick Ebersol, who will serve as an advisor to the Alliance. Where things get even more interesting is that basically every one of the AAF's promised new features echoes those mentioned during the XFL revival announcement.

Teams wholly owned by the league like in the original XFL? Check.

Quicker games and television broadcasts? Check.

Rule changes to make the game safer? Check.

Official, league-sanctioned online fantasy play? Check.

Not only that, but unlike Vince McMahon's blustering but sketchy propositions in those areas, the AAF has substantive plans behind each. Where McMahon offered Trumpian we're-gonna-do-it assurances, the AAF offers specifics—a shorter play clock and fewer instant replay challenges to speed up the game and eliminating kickoffs in an attempt to make the game safer. Also unlike the XFL, there's an executive team already in place, with former NFL general manager Bill Polian being the most notable name. Ebersol has also been working this for three years, whereas McMahon has, by all available indications, only been preparing the league since late summer 2017. Another notable edge that the AAF has on the XFL is that the league already has a TV deal already lined up, with the season opener and championship game on CBS and weekly games on the CBS Sports Network; the remaining games being streamed via the AAF app.
So, uh, what's going on here?
At least officially, nobody's saying. A request for comment from the XFL's public relations agency on the AAF announcement has not been returned as of this writing, although a WWE spokesperson did confirm to Deadspin that XFL-related inquiries should still be directed there. Emails sent to Charlie Ebersol's assistant and the only publicly listed email for the AAF have not yet been returned to Deadspin, either.
G/O Media may get a commission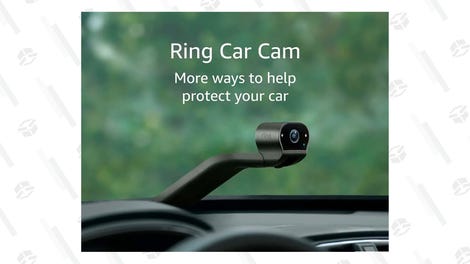 Given the stated 2020 start date, it makes sense to not expect anything new from the XFL for a while, but it should also be noted that there have been no public comments from McMahon's league of any kind since Super Bowl Sunday. That was when the league tweeted a trio of wacky, anti-NFL cartoons like this one:
The paperwork for Legendary Field Exhibitions, LLC, the parent company of the AAF, was first filed with the state of Delaware just four days later. The various AAF trademarks, including the logo, were filed a week after that, albeit under the banner of Football Historians LLC, a company with a different serial number than Legendary Field Exhibitions. While the degree to which this project has come along suggests that the reported three years of development is legit, there is still something strange about those filings coming just after the last public XFL communication.

There's likely more to this than we know for sure just yet, and Charlie Ebersol's XFL documentary appears to be at the center of it. Details on when exactly that production began don't seem to be available, and there are no shooting details on its IMDb page. ESPN officially announced it via press release the day before its festival premiere in November 2016, though Archive.org's Wayback Machine shows that it was added to the Doc NYC festival's website about two weeks earlier. Regardless of when production or even pre-production actually started—even if it was as early as three years ago, around the AAF's conception—the confluence raises some big questions. Unfortunately, there aren't any answers to those questions yet, and not much more we can do than examine the available evidence and speculate. So let's do that.

The central question, at least as it relates to the AAF founder, was initially posed by former WWE creative team member Court Bauer: What exactly were Charlie Ebersol's intentions in making the XFL documentary? Was it to examine one of his father's most maligned creations, or was it to whet the public's appetites for a "new XFL" and how a revival could be done right? Was what otherwise appeared to be a journalistic endeavor actually something more like a means to an end for the AAF, or was Ebersol's closeness to the subject matter a convenient elision of his journalistic obligations? As of this writing, neither ESPN nor the AAF have returned Deadspin's request for comment about the documentary as it relates to the formation of the new league.

Looking back, Ebersol did drop some hints while promoting the ESPN premiere of his documentary. "I think it's going to happen," he said of an XFL revival in an interview in Fast Company. "The reason the XFL came into existence is because Vince McMahon is a wild man who really fundamentally understands marketing, and my father a year and a half earlier told the NFL that there was no way he was going to agree to lose money every year for rights. My core belief is that, given how out-of-control rights fees have gotten, people are going to realize the value of owning a league. Jerry Jones has a big, beautiful stadium that is effectively empty 44 weekends a year. The need for a league is extraordinarily high in that regard." Dan Solomon's article also ends with a paragraph—coming right after a quote about the type of sponsors that a new XFL would attract—that reads somewhat differently with the knowledge that Ebersol was then almost two years deep into AAF planning (emphasis mine):
If all of that sounds like Ebersol might go from documenting the XFL to starting its successor, well, he doesn't go that far when he talks about it—he's quick to talk about his intentions as a filmmaker, and the story he sought to tell with This Was The XFL. But his personal connection to the source material makes it hard for him to view it dispassionately, and that means that the creative product that is the film has a perspective that you're unlikely to find elsewhere. "Ultimately," he says, "I learned more in those four months of that league by being right up front with my dad and Vince than I did with all of my successes."
The other obvious question, and the one that will naturally fuel the most speculation, is why the key changes from the NFL norm being promoted by both new leagues are so similar. It's hard not to think that McMahon and Dick Ebersol brainstormed about a revival a good bit more than was shown in the documentary's climactic dinner scene. But if the documentary was shot after the AAF planning started, which appears to be the case, one also gets the impression that one party at that dinner may have taken the other's ideas. Given that the AAF had been gestating for some time by that point, and given that McMahon's XFL announcement was vague and directionless even by his standards, the most logical conclusion is that the Ebersols had the concept first and that McMahon merely beat them to the announcement.
It's certainly possible that the two genuinely came up with the basic ideas separately, since the roots of them are fairly obvious, but would either side really make these kinds of plans without informing the other? There are few people outside of wrestling that Vince McMahon is closer to than Dick Ebersol; they were actual social friends. It's difficult to envision a scenario in which the Ebersols didn't let McMahon in on their plans. Could, say, McMahon wanting to make his league MAGA football have been a non-starter for the Ebersols?
There is another scenario being speculated about, though, one posited here on Deadspin by Albert Burneko. In this theory, the XFL revival, given that it's really stupid, won't actually happen. Burneko wasn't the only one to draw that conclusion, with The Tailgate Society blog among those positing that McMahon's announcement was a "sham." That would explain something that has been a bit of a stumper for those who cover the business side of WWE: How would WWE explain to stockholders that the new league—owned by McMahon's new, private Alpha Entertainment and not the public WWE—be using WWE-owned trademarks?
Alpha has filed for XFL trademarks in areas where WWE didn't already have them, and other marks were set to expire just before the announcement; WWE does still own a few, too. In January, when Deadspin asked WWE for comment on what appeared to be a decision to let the XFL trademarks lapse right as the new XFL was being started outside the company, we were told that "WWE does not comment on legal matters." The only XFL-related trademark filing from Alpha since the announcement is for the new logo that was used during the announcement and which adorns the league's online presence. Perhaps this situation will be addressed in WWE's quarterly report for Q1. Until then, though, it's a mystery.
There's clearly more to this story than the surface elements covered at and after Tuesday's AAF press conference. And while speculation is not the same thing as proof, speculation happens to be all we have right now. What we do know for sure is that if the AAF makes it to a second season and the XFL actually happens, Vince McMahon will be in for the weirdest promotional war of his lifetime. That will be strange to watch, but not really all that much stranger than this.
---
David Bixenspan is a freelance writer from Brooklyn, NY who co-hosts the Between The Sheets podcast every Monday at BetweenTheSheetsPod.com and everywhere else that podcasts are available. You can follow him on Twitter at @davidbix and view his portfolio at Clippings.me/davidbix