Yesterday, the Indianapolis Star reported that USA Gymnastics officials helped Larry Nassar provide a cover story for why he was absent from major competitions in late 2015 while the organization conducted its internal investigation into his sexual abuse of gymnasts. (USAG honored his request to tell people that he was sick.)
One of the USA Gymnastics officials cited by the Star for helping facilitate this cover story was Ron Galimore, who was then, and remains, the organization's chief operating officer.

Galimore is a former men's national champion and a member of the 1980 Olympic team, making him one of the first black U.S. Olympic gymnasts. Galimore is also the son of Willie Galimore, the Florida A&M football legend who played for the Chicago Bears. Galimore died in a car accident in 1964.
Since he retired as an athlete, Galimore has remained professionally connected to the sport. He used to own a gym with his wife in Florida before he moved to Indianapolis to work at the national office. Throughout most of his career at USA Gymnastics, he has primarily worked with the men's program. But since 2011, he has been USA Gymnastics' COO, which makes him the second highest ranking person at the organization.
Despite his important position, Galimore has largely managed to stay out of the spotlight during the nearly two years since the Nassar scandal started. During this time, other top staffers at USA Gymnastics have dropped like flies. The first to go was CEO and president Steve Penny, who was forced to resign in March 2017 due to his handling of the sexual abuse allegations against Nassar. Galimore took over Penny's role while the organization searched for a replacement.
G/O Media may get a commission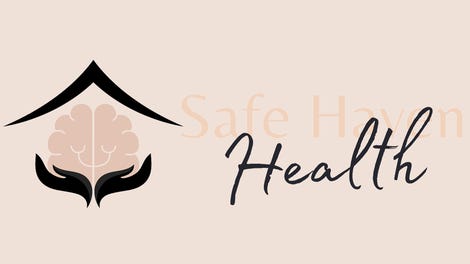 Addiction counseling
Safe Haven Health
In January 2018, the entire board of USA Gymnastics was forced to step down or risk decertification by the U.S. Olympic Committee. In February, Luan Peszek, the vice president of development, left the organization after 30 years. And just last week, Rhonda Faehn, the senior vice president of the women's program, was let go.
And yet Galimore remains in his job. (Not just that: In 2016, he was elected to a position with the International Gymnastics Federation, which sets the rules for the sport and administers international competitions, including the Olympics.) 

The Star article doesn't say how much Galimore knew about the allegations against Nassar or if he was merely being used as a conduit to communicate with the medical team. But as the second highest ranking member of the staff, it's hard to believe he wasn't made aware of the nature of the allegations against Nassar early on. And people of lesser stature have been forced out or left. In an organization that is purportedly trying to clean house, why does Galimore, who has been there for more than 20 years, still have a job?