This week, USA Gymnastics is holding its training camp for the women's national team at Flip Fest Camp in Tennessee. (Since ceasing to host camps at the Karolyi Ranch back in January, the camps have been held in different places.) And at this month's camp, a bomb was dropped on national team members and their coaches: Rhonda Faehn, the current senior vice president of the women's program, has been asked to resign by USA Gymnastics president Kerry Perry.
According to NBC News, Perry summoned Faehn back to Indianapolis in the middle of the camp and asked her to resign, "saying only that USA Gymnastics needed to 'move forward' from the Larry Nassar molestation scandal."
Faehn was called out recently by Aly Raisman for failing to report her abuse to the authorities when she told Faehn in 2015. It's unclear exactly when in 2015 that happened, but it probably would've been after Maggie Nichols and her coach Sarah Jantzi first raised the alarm that June. In Raisman's book, she writes that she didn't fully grasp the fact that she had been abused until after Fran Sepler, the investigator sent by USA Gymnastics to interview gymnasts, spoke to Raisman at her home outside of Boston. Sepler was hired by then-president Steve Penny because Faehn had informed him of Nichols's allegations.
After the interviews were completed, USA Gymnastics reported Nassar to the FBI. They didn't tell Michigan State, Nassar's full-time employer, nor did they alert their member gyms and coaches about the allegations, so Nassar continued to abuse patients for another year. The FBI waited nearly a year before it started its investigation into Nassar.
Under Texas law, where the allegations of abuse were first made to USA Gymnastics, Faehn would have been considered a mandatory reporter.
G/O Media may get a commission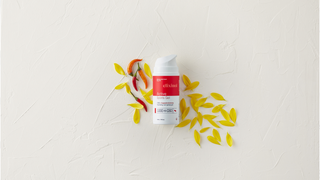 The timing of all of this—right in the middle of a national team training camp—is likely related to Perry's upcoming testimony in front of Congress. Next week, the heads of various NGBs and the U.S. Center for Safe Sport are testifying before Congressional committees about sex abuse and USA Gymnastics appears to be trying to get rid of any potential liabilities before this testimony.
But not everyone wanted Faehn to go—at least not right in the middle of the training camp that she was running. Last night, some national team members used social media to signal their opposition to Faehn's removal.
Here's a now-deleted Instagram post from Jordan Bowers.
Here's Sunisa Lee's deleted tweet.

Senior national team member Margzetta Frazier posted a screenshot of a text message she sent to Perry, which she has since deleted—along with her entire social media accounts.

Maggie Haney, coach of 2016 Olympic gold medalist Laurie Hernandez and current national team member Riley McCusker, also posted in support of Faehn.
Faehn has not yet submitted her resignation. An all-hands USA Gymnastics staff meeting is planned for later today.
Whether or not you think Faehn should stay or go, it is clear that USA Gymnastics still hasn't learned how to communicate with its athletes and listen to their concerns. Despite all of the changes since the Nassar story broke—a new president and a new board—that part has stayed the same.

Update (6:54 pm EST): USA Gymnastics issued a press release stating that Rhonda Faehn is no longer with the organization.