Phillies pitcher Clay Buchholz had surgery earlier this week to fix a torn flexor tendon in his right arm. His 4-to-6 months of recovery will keep him out for the rest of the season.

Buchholz, who the Phillies got from Boston in December for 24-year-old minor leaguer Josh Tobias, is in the last year of his contract. He will make $13.5 million this season for 7.1 innings pitched, 40 batters faced, and 10 earned runs allowed. Those will almost certainly be his final career numbers with the Phillies.
Phillies fans grumbled about the news Buchholz will be out for the year, and in the course of that grumbling one other name frequently came up: Danny Tartabull. Philly Voice beat writer Ryan Lawrence said he received several references to Tartabull after posting his story about Buchholz's surgery. It was a trend. Searching a newspaper archive shows Tartabull popping up in Philly-area sports columns frequently.
Why? After signing with the Phillies in 1997, Tartabull fouled off a pitch in his first at-bat. It broke his foot. In three games that year, he'd go 0-for-7. Then he went on the DL and never played in the majors again. "Danny Tartabull" is Philly slang for a good player who comes to the Phillies, then barely plays.
What's funny, as Lawrence pointed out, is that Danny Tartabull isn't even the worst Danny Tartabull. In 2000, Mike Jackson signed to pitch for the Phillies. He suffered discomfort in his shoulder while warming up to pitch for the first time. He went on the disabled list on Apr. 7 and never came off it, never throwing a pitch for the Phillies that season.
G/O Media may get a commission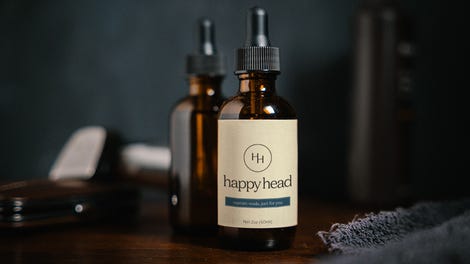 So why has Danny Tartabull become the person Phillies fans can't forgive? It isn't for being named "Most Wanted Deadbeat Dad" long after his playing career. It's for how his tenure with the Phillies came about.
Before the 1997 season, Danny Tartabull was a free agent for the first time since 1992. He'd signed a five-year, $25.5 million deal with the Yankees before the '92 season. While he was okay in the Bronx, he never matched the production of his 1991 All-Star season with the Royals. He feuded enough with management that when he was traded to Oakland in 1995, he said he felt like he'd been "released from jail."
The A's traded him to the White Sox before the '96 season, where he hit 27 homers and drove in 101 runs. Tartabull, then 34, wanted a payday in the realm of the his previous contract. He didn't have many takers.
All of this played out in the papers. Tartabull's agent, Dennis Gilbert, told the Philadelphia Inquirer that "Danny doesn't want to take a pay cut" from the $5.3 million he'd earned in 1996. The Phillies wanted to pay him closer to $1.5 to $2 million. It's understandable that Tartabull didn't want to take a pay cut, but also understandable that your average fan would get angry at a baseball player balking at seven figures.
"I'd like to think we could get something done, but I'm not sure," then-Phillies GM Lee Thomas told the Inquirer. "We'll see what they say when they get back to me. I know we do need someone to take the pressure off our young hitters."
Spring training approached, and Tartabull remained unsigned. Deadline day was Feb. 8. Tartabull had two offers: An incentive-laden contract with $500,000 guaranteed with the Reds, and a $2 million guaranteed deal with the Phillies, with less in incentives.
Feb. 8 came and went, and Tartabull still hadn't decided. Terry Francona, then the Phillies' new manager, attempted to woo him to the team. The Phillies granted him a two-day extension to make his decision. "I'm not saying I'm writing him off if I don't hear anything," Thomas told reporters. "But if I don't, I'm going to have to look into making a trade or something."
Tartabull wouldn't budge, and the Phillies gave up on him. "As far as I'm concerned, it's over with Tartabull," Thomas said. "I do not have $5 million left in my budget."
Then Tartabull blinked. "It would be crazy for me to sit here and say, '$5 million, or that's it; forget it,'" he told the Inquirer. "That's not right. That's not adjusting to the situation." Jayson Stark wrote that Tartabull "snapped" when asked if he deserved $5 million: "I thought I did that last year. I don't need to do that... I've driven in 100 runs several times. I've hit 30 home runs. I don't need to show anybody I can play the game."
A few weeks later he signed that $2 million deal with the Phillies, with the possibility for $500,000 more in incentives. "The offers were not where they needed to be according to my seasons and my career," Tartabull said. "But this is something that you just have to look at it the way it is and put it behind you." Despite that endorsement, the Phillies had their cleanup hitter and right fielder for 1997.
Tartabull also gave another quote to reporters that Phillies fans harp on, even 20 years later. "Before I signed with the Phillies, my No. 1 goal was to sign on with a team that had an opportunity to go into postseason play," he said. "That didn't happen, but there are other positives to signing with the Phillies. It's a young team and, hopefully, I can be a part of a good thing." (He wasn't.)
Then came the day Tartabull was to report to training camp. After all that, he didn't show. He first gave no explanation, then said he needed the extra day because he was moving from California. "What does it matter if I arrive one day or the next?" he told reporters. "It only takes me about two weeks to get into baseball shape."
The Phillies said it wasn't a big deal. Tartabull said he was looking to have another 100-RBI season. He looked ready to play. He arrived in great shape—he'd dropped about 25 pounds the previous season in Chicago—and players were excited he'd be with the team.
Then came opening day. Facing the Dodgers' Ramon Martinez, Tartabull fouled a pitch off his foot in his first at-bat in the first inning. It didn't seem like a big deal at the time, and Tartabull played through it. Three games into the year, he was 0-for-7 with 4 walks and 2 runs scored. He went to the DL.
"I've been hit many times in the foot, and usually I rub it right off and it's fine," Tartabull said. "This one is different."
He tried to get back. The Inquirer's Jim Salisbury wrote Tartabull was "embarrassed" about being out of the lineup. "I'm going crazy not being able to play," Tartabull told reporters. "But I guess it's best we take care of this now and get all the swelling out of there now so I'm not bothered all year." (It wasn't taken care of.)
Though an original X-ray showed no breaks, a later MRI showed hairline-like fractures in the foot. He was supposed to be out six weeks. By late May, Tartabull was still unable to run. By late June, he was seeing a new doctor in New York. By late July, he was ruled out for the season.
"I feel bad for Danny, not disappointed," Francona said. "It just didn't heal. I don't think you can start throwing blame around on something like this. What are you going to do, make him drink more milk? You can't rush the human body."
The Phillies finished the 1997 season 68-94, tied with the Cubs for last place in the National League. Tartabull, despite playing three games, finished 27th among NL outfielders with 188,047 votes for the All-Star Game. He'd collect a $300,000 buyout for the 1998 season and would never play another game in the major leagues.
Tartabull's injury made him a scapegoat. Even then-Philadelphia Mayor Ed Rendell weighed in on the situation, blasting the signing as a big risk with not much upside that didn't pay off. In part due to the disappointing 1997 season, GM Lee Thomas was replaced with Ed Wade at the end of the year.
And as long as there are comment sections and sports talk radio, Tartabull will live on in Philadelphia history as the poster boy for bad Phillies acquisitions. Or, who knows, maybe Clay Buchholz will replace him as the go-to reference one day.