The Thunder won four straight last week against the unstoppable Spurs to earn a spot in the NBA Finals, which begin tonight on ABC. They'd tantalized us with potential for the last three years, but they've arrived now. They're grown-up. Scary, even—and not just because Kevin Durant has unlimited range and Kendrick Perkins is good at staring people down, but because Russell Westbrook has a newly lethal jumper.
Coming into this season, Westbrook couldn't shoot from mid-range. He averaged 21.9 points per game last season, but he was doing at the rim. He shot 60 percent from in close while shooting only 36 percent on shots taken 16 to 23 feet from the rim. This season, however, Westbrook raised his mid-range accuracy to 43 percent, making him the fifth-best shooter in the league from that distance. And Westbrook actually raised that mid-range shooting percentage despite taking one more shot per game from that distance than he did last season.
Westbrook's jump shot gets even scarier when you see how it works. Watch the two shots he makes in the video below:
On the first shot, at the 30-second mark, Westbrook is isolated against Kobe Bryant near the top of the key. He takes one hesitation dribble toward the lane, forcing Bryant to take one step backwards, and then springs up for a mid-range jump shot. Westbrook makes his move so quickly and jumps so high that Bryant, one of the league's savvier defenders, can't get a hand anywhere near his face. Bryant is helpless, and Westbrook didn't even need a fancy move.
G/O Media may get a commission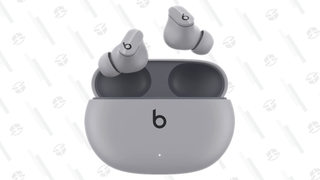 On the second shot, at the 1:15 mark, Westbrook comes off of a pick-and-roll near the right elbow. He's got Bryant swarming him from behind, and seven-footer Andrew Bynum stepping out of the lane to meet him. As Westbrook elevates for his shot, both defenders fly at him with their hands out, but neither of them comes close to affecting his release. Really, no one can guard Westbrook's jump shot. He elevates too much and too quickly for any defender to stop it.
Sure, Westbrook's shot has always looked like this and has been this hard to thwart. But in past seasons, that shot just didn't fall as often. Now, it does.
How did Westbrook's jumper become so deadly so quickly? The answer might have a lot to do with the fact that he spent last summer working on his shot with famed basketball trainer Rob McClanaghan.
Polishing Westbrook's pull-up jump shot was a point of emphasis this summer. Because Westbrook is so explosive in the open floor, it has been difficult for him over his first three seasons to knock down pull-ups in transition. Every day, McClanaghan ran Westbrook through pull-up drills. First, he would start at the opposite baseline. Then from ¾ court. Then from halfcourt. When Westbrook got to the foul line, he would stop on a dime, pull up and shoot.
Combine that tuned-up jumper with Westbrook's rebounding—he's among the league's best, as far as guards go—and his defense, not to mention his ability to go fucking nuclear at any time, and you find a point guard who is a true terror. He's also grown more comfortable in his own skin over the course of this season, embracing the fact that he's best-suited eviscerating defenses with his athleticism rather than his acumen. Derrick Rose is probably the only other point guard in the league who can match Westbrook's combination of skills, and he was the league's MVP just last year. Rose didn't make it to the Finals, though. Westbrook has. Watch out.
Photo via Getty.
Trainer McClanaghan dishes on summer workouts of NBA stars [SI]