Sorry 4 the Wait 2, Lil Wayne's mixtape-length apology for the fact that his new album, Tha Carter V, hasn't been released yet, isn't exactly a home run. It's remix-heavy and frankly, a little boring. But that doesn't mean you should stop caring about him.
Admittedly, I've been skeptical for awhile myself. He probably peaked around the time of 2008's Tha Carter III and the momentum that came after, back when he issued a seemingly never-ending stream of guest spots and hit singles. Wayne was everywhere for a while. Then he kinda fell off, starting with the lackluster Rebirth, the more restrained I Am Not a Human Being series, and, worst of all, 2011's Tha Carter IV, which was ultimately a big fat yawn. You can count the hits from those four on just two hands, nor were they the kind of albums you could listen to all the way through, like his older ones.
We can't talk about Wayne's career, though, without talking about his relationship to promethazine-codeine. He has always been candid about his addiction. As he says on this new tape, "When I met codeine / It was love at first Sprite." He was certainly sober after his eight-month incarceration in 2010; what has happened since then is hard to say, though he was hospitalized in 2013 after suffering a series of seizures. He recovered from that, too, though, and the speculation at least is now he's sober for real.
The thing is, there's a certain set of rap fans that say Sober Wayne is Bad Wayne, and that's simply not true. More restrained? Sure. More focused? Definitely. But bad? Not at all. If nothing else, Sorry 4 the Wait 2 signals that the ever-prolific New Orleans rapper is working and ready and focused. And he's spitting fire! The tape opens with this, on "Coco," Wayne's take on O.T. Genasis's ode to cocaine:
I'm sorry for the wait, I'm sorry for the wait
Tha Carter gon' be late, so I cooked up a tape
The garden full of snakes so I had to escape
Lil' homie gon' be straight, lil' homie gon' be straight
G/O Media may get a commission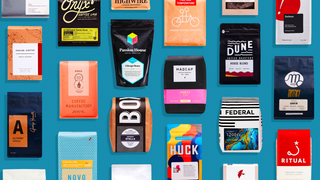 Get $25 free
Trade Coffee - National Coffee Day
Dredging up recent Cash Money label woes? Yup. Promising a fire album? Exactly. That isn't the tape's strongest track, but it sets the tone, and makes clear that Lil Wayne is fed up. Not surprising! Tha Carter V was supposed to arrive December 9. It didn't, and Weezy says Cash Money and his now-estranged spiritual father, Birdman, are absolutely to blame.
So what do you do when you're incarcerated creatively? You release a free mixtape and tell everybody exactly how you feel. Wayne does that here with bile-filled songs that don't mince words. More from "Coco":
Who kept this shit together? N***a, me, that's who
Who was there when n****s left us? N***a, me, that's who
Cash Money is an army, I'm a one-man army
And if them n****s comin' for me, I'm goin' out like Tony
Now I don't want problems, I just want my money
Ain't gotta hold no conversation or my luggage
Tell whoever's countin' that I'm on a hundred
Birdman Jr., more like Ugly Duckling

There's a lot to unpack in that verse. The old "Cash Money is an army" battle cry is no longer true for Wayne, and he's disavowing his long-held status as Birdman's son. Perhaps there is some jealousy at play there, now that Nicki Minaj and Drake are arguably much bigger stars, and Birdman has found new adopted progeny in Young Thug and Rich Homie Quan. Who knows! But in some ways, drama can only help.
The first Sorry 4 the Wait, which came out in 2011, was more or less a distraction from the fact that Tha Carter IV was so painfully delayed, but this sequel's tone is totally different. This time, Wayne is angrily telling you he's out here. He hasn't left. And if you just stand by a little bit longer (but oh, god, who knows how much longer), he'll give you what you want. The result is far from a perfect tape, but it does feature tracks from producers de jour MetroBoomin and London on da Track, as well as seasoned vet Zaytoven. That's a good sign: The big guns are still behind him. And while his habit of simply jumping on other people's songs gets old, his take on Future's "Sh!t" harkens back to classic Weezy: It's aggressive, it's animated, and gives you those oddball lines you so desperately need: "Been a turd on the streets since my curtains was sheets."
Elsewhere, his "Hot N***a" remix is filled with Wayne Laughs; it's fun in the exact way that endeared you to the guy in the first place. (I also really liked the line on "Tuesday" where Wayne repeats, "I swear to drunk I'm not god.") Other highlights include "Fingers Hurting," "Try Me," and the boldly chosen closing track, a version of Meek Mill's signature "Dreams and Nightmares" that sates your appetite but leaves you wanting more. (Other moments leave you wanting less, of course: Try to ignore Christina Milian's attempt at singing Beyoncé's "Drunk in Love." If she was your girlfriend, you'd let her on your mixtape, too.)
If nothing else, Sorry 4 the Wait 2 accomplishes its mission of getting you excited for Tha Carter V, which is set to be the first time Wayne and Mannie Fresh have collaborated in about a decade. (Wayne has also claimed that it'll be his last album, and the self-proclaimed Best Rapper Alive wouldn't let himself put out a garbage finale, right?) Cash Money turmoil aside, there's reason to hope that the signature sound of Lil Wayne flicking his Bic still means there's something good coming. We just don't know when.