Some people are fans of the Tennessee Titans. But many, many more people are NOT fans of the Tennessee Titans. This 2018 Deadspin NFL team preview is for those in the latter group. Read all the previews so far here.

Your team: Tennessee Titans.
Your 2017 record: 9-7, featuring an insane comeback on the road in the Wild Card round against a much more talented Kansas City team. That's a feel-good story, right? That's the kind of playoff debut a spunky young team could use to springboard into the LEAGUE'S ELITE, yes? This was Music City Miracle Two: The Miraclening!

No. Not at all. Frankly, that game was somehow kinda boring. All I remember is Mariota's self-touchdown, and when you've seen Brad Johnson do the same shit, it kinda takes the luster off of it. Never ever underestimate the Titans' ability to drain every last bit of energy out of something potentially fun. I can't believe the Patriots got handed THIS team in the divisional round. It's like the AFC is the fucking Mountain West.

G/O Media may get a commission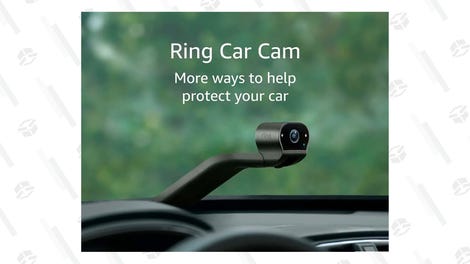 Your coach: Okay, so Mike Mularkey is gone. RIP, Exotic Smashmouth. You were too exotic for this world. You and I both knew it was only a short matter of time before the Titans realized, "Oh god, we hired Mike Mularkey?" and then deposited him into a roadside trash can. Ah, but HOW they did it is key here, because they were all set to fire to Mularkey after a hideous three-game losing streak in December. If it had been up to owner Amy Strunk, seen here wondering out loud why the maid didn't clean BEHIND the toilets…
…this team would have bowed out meekly at 8-8 and she could have fired him without raising much of a fuss. Reports of him getting canned were already leaking. But then those MEDDLING KIDS on the Titans roster had to go and beat Jacksonville in the final week to clinch a playoff spot, and then stage that comeback in Kansas City. So then Strunk offered a half-hearted vote of confidence in Mularkey (after Mularkey openly complained after the Chiefs game about the front office not having his back), only to fire him anyway a week later, after the Patriots dispatched this team without even having to tie their cleats.

Is this a clumsy way of doing business? Yes. Do you expect anything less from this organization? You do not. You, fair reader, expect nothing from this team but tacky uniforms and poor Thursday night gameplay.

Now, let's see who the Titans replaced Mularkey with. Surely all that drunken maneuvering would prove to be worth it in the end, yes?
Okay, so they didn't get HIM. Imagine having a healthy franchise quarterback and still getting spurned for Jim Irsay's mobile pharmacy, and then watching THEM get spurned too. Brutal. So who did they get to take this godforsaken job?
TRAMPLE THE WEAK HURDLE THE DEAD. Yep, you hired Mike Vrabel. All the potential bright offensive minds you could have brought in to help guide Marcus Mariota into his prime, and you hire this fucking meathead. The Titans must have organizational bylaws that expressly forbid them from hiring any coach who has an IQ higher than a refrigerator.
Spurned by an actual Pats assistant to come ruin their team, the Titans settled instead a Pats leftover who never even coached under Bill Belichick. Mike Vrabel is secondhand dreck. He is Defense Munchak. You hired an old team captain who has nothing better to do than hang around the practice facility. Look at that mug and tell me that's not a Strength Coach Who Shouts BREAKDOWN! At Players In The Lunch Line. Does Coach Vrabel run wind sprints before preseason games to get FURRRRRRRRRRED UP? You know he does:
You know who else sprinted before games? Chip Kelly. Vrabel comes to you as a product of Ohio State. Was his dad once suspended without pay from his job for alleged sexual harassment? You should know Ohio well enough by now to know the answer is yes. God help me, this is a downgrade from Mularkey. They replaced Exotic Smashmouth with Familiar Trampleweak and they're gonna suffer for it. Even after Josh McDaniels retreated back into Belichick's viper pit, the Colts somehow ended up with the better head coach out of this than you did.
Your quarterback: Marcus Mariota, who should send Jameis Winston flowers on a daily basis for drawing attention away from his own shortcomings as a passer. You will never get me to take Marcus Mariota seriously again after the way he played against Pittsburgh last season:
Look at those picks. FUCKING LOOK AT THEM! With those eyes, Marcus Mariota has a VERY bright future as an NFL official. This guy threw 13 touchdowns last season. Thirteen. That's it. That's half the number of touchdowns he threw just one year prior. That's pathetic. Joe Flacco could walk out there with eight teammates and one leg and still rustle up 20 touchdowns in a season. Thirteen TDs is so far below the Mendoza Line you can't even see the fucking line anymore.

And this season doesn't figure to be much better because, once again, Mariota's best receiver is himself. Opposite clear first round bust Corey Davis is someone named Taywan Taylor. Has this team EVER produced a wideout worth a shit? It's appalling. Also, check out who the backup QB is…
YOOOOOOOOOOOOOOOOOOOOO GABBERT GABBERT! Never gets old. You'll be seeing Blaine Gabbert this fall, my friends. He always manages to sneak his way out there.

What's new that sucks: By the time this posts, Vrabel will have cut at least four essential starters to show who's boss around these parts. But for now, get excited for your new backfield pairing of Derrick Henry and Dion Lewis:
It's like they made a sequel to Twins. Determined to plug every last hole with anyone who did time in Foxboro, the team also signed cornerback Malcolm Butler. We still don't know why Butler was benched for the Super Bowl and it is killing me. I'm not dying without finding out why. I don't care if I have to point a gun at someone to uncover the TRUTH. Until someone gives me a concrete explanation, my working theory is that Malcolm Butler sent horny texts to Gisele that Saturday night and you can't convince me otherwise.

Also, the uniforms are new. I think?
I mean, if you enjoy looking like the Seahawks' developmental arena team, I guess those are fine.
What has always sucked: Taylor Lewan got a massive contract extension, but did you know that Taylor Lewan is also an enormous asshole?
The Boss Hogg outfit is for shits and giggles but I can assure you that Lewan is very serious about becoming the Next Richie Incognito. He's already got the resumé to prove it.
The accuser also told police that Gibbons's then-roommate, All-American tackle Taylor Lewan, threatened to rape her if she didn't drop the charges against Gibbons.
Charming. I bet he tells that story at parties. No wonder he got $50 million from this team. Taylor Lewan fits right in with the Nashville aesthetic of loud rednecks celebrating their own boorishness. This is the town responsible for every bachelorette party murder and every embarrassing country song about eagles, flags, and tits. This is the town where aging rock stars go to SUCK. This is the town where no bar will let you drink in peace, and any round of beers MUST come with some bus stop hoodrat twanging away with a steel guitar at maximum volume. It's the Trump rally of cities, where noxious Southerners go to openly indulge their most rotten impulses. All of the celebrities they trot out for hockey games are trash.
Clay Travis can't write, and that's why this site fired him.
What might not suck: As soon as Lewis snaps his leg, I am riding Derrick Henry to Big Daily Fantasy Money. It's a lock! No one else has similar plans! GET RICH Y'ALL.
Let's remember a guy who sucked: LenDale White! Remember all the fat jokes about LenDale? Those were the days. He's probably somewhere housing a burrito right now.
HEAR IT FROM TITANS FANS!
Brandon:

In a life full of bad decisions, they are my worst.
Ryan:

Our new uniforms are fucking hideous. I hate that I was born in Tennessee so much.
Matt:

We made the playoffs for the first time in a decade, fired Mike Mularkey, and have an offense that could actually be considered entertaining. Yet we are playing the Flying Bortleses on Thursday Night Football for the fourth time in five years.
Reese:
Titans fans only exist when the Preds aren't playing. I'm convinced this is the only highlight worth anything in this franchise's tenure in Nashville.
Ned:
The prospect that Steve McNair would have been the greatest QB of all time had he not been coached by Jeff Fisher seems more and more likely every day.
Brett:
On any given week I think only 14 people tune into Titans games.
Jeff:
Marcus Mariota is exactly as intimidating as Bad Guy #8 in any action film.
Matt:
Our quarterback's mom made him apologize during a press conference for saying he was "pissed off."
Roy:
The fans giving Jerrell Casey shit about not standing for the national anthem are most assuredly the same people buying Confederate license plates and don't see any contradiction there.
Ilissa:
Last year, the Titans actually put together something resembling a decent season, made the playoffs for the first time in almost a decade, and pulled off an incredible comeback in the wild card game with Marcus Mariota managing to throw a touchdown pass to himself. I barely even remember any of this. We've been mediocre at best for so long that I just assumed we went 8-8 again before I looked it up.
John:
I was in 5th grade when they made the Super Bowl against the Rams. I made a lunch money bet with a classmate ($1.35) named Keith. Fast forward to the morning after the game, and Keith comes in all hype, jumping up and down in the hallway demanding his money.

He proceeds to use my lunch money on a bunch of fruit roll-ups, ice cream sandwiches, and pretzels at lunch, and tells pretty much the whole school how it's all thanks to me.

This continued at recess, to the point where I finally walked up to him and said, "Fuck you Keith, just wait till next year!!!", thereby solidifying my loyalty to the Titans.

I was born and bred in Connecticut. I passed up a chance to root for teams around here that would've given me a Super Bowl in my lifetime. And it was all over losing $1.35.

Fuck Keith.
Kyle C.:
Our last Division Title was 10 years ago, Tom Brady still fucking exists, and the AFC South grew a pair of nuts collectively right when the Titans have.

At least the Falcons took away our title of "Most Depressing Super Bowl Loss".
Tony:
The good news? They're literally rebuilding the Patriots.

The bad news? They're literally rebuilding the Patriots.

I know you normally wouldn't take submissions this late but since it's the Titans I know this is probably like the seventh email you've gotten about them.
Justin:
In order to replace our spectacularly bad 2016 2nd round pick* in this year's draft, the Titans traded away from their already lean six picks down to four, in order to take guys that everyone else passed on in Evans and Landry, and of course trading up again for a third-string quarterback who will never play.

As well all know the Titans have nothing but a flawless record when they trade up for players no one else wants (like Dorial Green-Beckham) or select players guaranteed to see zero snaps, like Jalston Fowler.

Only the Titans could suck so bad that they almost chinese fingertrapped themselves into keeping Mike Fucking Mularkey.
Zach:
Ever since the Titans moved to Nashville in 1999 there have been only two seasons where our starting quarterback has played a full regular season. The first was in 2002 with Steve McNair and the last was in 2011 with Matt Hasselbeck. This has led to Neil O'Donnell, Billy Volek, Matt Mauck, Kerry Collins, Vince Young, Rusty Smith, Jake Locker, Ryan Fitzpatrick, Zach Mettenberger, Charlie Whitehurst, and Matt fucking Cassel having to play regular season games for us. Fuck our injury prone quarterbacks, fuck Jeff Fisher, fuck Ken Whisenhunt, and double fuck Mike Mularkey with a rusty pitchfork.
Brett:
I witnessed too many 3rd and 1 jet sweeps to Eric Decker for -3 yards than any human should have to endure. Marcus Mariota played so bad it made me wish Vince Young was still on the team. The last time this team was good, Kerry fucking Collins was the QB.

The worst possible thing this team can do is give me optimism. It finally seems like they're heading in the right direction, so that just means they'll find new and exciting ways to break my soul. They also keep stealing Patriots players and personnel, and everyone, myself included, hates the Patriots so by association I may also hate half of this organization.

Mike Vrabel just seems like he wishes he was still playing.
Brandon:
I don't even live in Tennessee nor have I any tangible roots there, but here I sit in my Albert Haynesworth jersey.

A quick history lesson: The greatest Titan of all-time, Steve McNair, died way-too-early and way-too-tragically. His successor became famous for going into bankruptcy-level debt by eating out at the Cheesecake Factory daily. His successor was made of glass and retired at the age of 24 (good for him really). Lastly, our current QB is better known for "Thank God we didn't end up with Jameis" and would be going into a make-or-break year if we didn't have the tremendous fortune of playing Andy Reid in the playoffs last year.

No one knows who owns the team. Clay Travis is probably our most well-known fan. Mike Vrabel is just angrier Bill O'Brien.

The worst part though is taking the time to write this to you because, at the end of the day, even if we are halfway decent again this year, no one ever remembers that the Titans are in the NFL. We're the champs of mediocrity, the kings of anonymity.
Aaron:
I think our owner is now paying off four different head coaches' contracts still. It'll take 10 or 11 Music City Miracles to finish ahead of the Texans and Jags if they both stay healthy.

Luckily Nashville is gentrifying so fast that the pro-standing-for-the-anthem crowd is being priced out of making their voices heard. That's at least one positive I guess. I hope Jurrell Casey personally offends every last redneck in the stands by making his protest. Those hillbilly proudboys can suck it all the way back to their boring-ass cul-de-sacs.

None of this shit matters anymore for most NFL fans. There's NFL Redzone and fantasy football to keep you entertained regardless of how your actual team fairs. I'm stuck with this dumb team still and this so clearly evil league run by the villains from a goddamn Scooby Doo movie, but thankfully if we miss the playoffs I can put my time to better use elsewhere.
David:
We bumbled, stumbled, and fumbled our way against Kansas City and hung around just long enough for their aversion to winning playoff games to kick in. However, the joy of this victory was cut short as the Patriots promptly proceeded to push our shit in the following week in Foxboro 35-14. Did jumping out to a 7-0 lead in the first quarter fill my delusional mind with thoughts of a stunning upset? You're goddamn right it did. Has long term alcohol and drug use permanently damaged my brain? Must have.

This season, we will conduct our mediocrity wearing the ugliest most ridiculous uniforms the world has ever seen outside of College Park, Maryland. Rodeo clowns find them to be in poor taste. ThE cORnEr oN tHe NuMbErS rEpReSeNt ThE cOrNeR Of ThE sTaTe. Fucking kill me with that bullshit.

And if I have to hear about how we are "infusing patriot DNA" into our organization one more time just because we signed a bunch of free agents castaways from that clam chowder cesspool in the North East I'm gonna infuse my DNA all over the linoleum tile in my bathroom when I blow my fucking brains out.

Fuck Kevin Dowd. Fuck Mike Vrabel's made up last name. And especially FUCK Shandon Melvin...preferably with an actual rodeo clown.
Submissions for the 2018 Deadspin NFL previews are now closed. Next up: Atlanta Falcons.