You probably remember this moment triumphantly, but Brazilians certainly don't. The quarterfinal matchup at the 2011 World Cup between Brazil and the United States went into extra time, and Marta scored just two minutes in. The Americans, down a woman since a 65th minute red card, assaulted the goal for a half hour to no avail. But then, in the 122nd minute of the game, this happened:

The thing is, the game should've already been over. The only reason there was still time for Megan Rapinoe to whip a cross onto Abby Wambach's head was because Brazil spent most of the extra time faking injuries, including Erika collapsing untouched in the 115th minute, getting stretchered to the sideline, and then rejoining play a few moments later. The referee added three minutes of stoppage time to account for these shenanigans, and in the second of those three Wambach scored. Brazil lost the game on penalty kicks.
That's kind of how things have always gone for the Brazilians. Outrageously talented, they're a knockout round mainstay, but rarely a threat to win it all and often self-destruct. In an effort to put their best foot forward for both the World Cup and the 2016 Rio de Janeiro Olympics, the Brazilian Football Confederation put together an 18-month residency program that began in February.
Across the women's game, lack of consistent and competitive club leagues is a real problem; this is no different in Brazil. A sustainable women's league has never existed, with the latest incarnation beginning in 2013. The season lasts just four months, from September to December, and the competition is often bare bones. Every year Brazilian players fall behind their European counterparts, who play in (relatively) well-supported leagues with full schedules and Champions League play.
Understanding that, a permanent residency where the players are free to concentrate on soccer every single day, as well as create the bonds that are so rare in the sporadic nature of international soccer, was a fantastic idea. But the Brazilian residency has a major flaw: Marta isn't there.
Attacking midfielder Marta Vieira da Silva is so good that she was destined to be known by just one name even if she weren't Brazilian. A five-time FIFA World Player of the year winner—she has finished in the top three for 11 years straight—Marta is quite simply the best player in women's soccer history. My favorite highlight of hers—everybody's favorite, really—came in a 4-0 thrashing of the USWNT in the semifinals of the 2007 World Cup:

Sure, that highlight is from a distant eight years ago, but Marta's still only 29 years old. And to prove that she's still got it, she singlehandedly beat the USWNT with a hat trick at a tournament back in December (watch her absolutely destroy four defenders at the 4:13 mark):
Four Brazilian players were released by their teams in the National Women's Soccer League to participate in the residency, but Bia (Hyundai Steel Red Angels, South Korea) and Marta (FC Rosengard, Sweden) were not. Individually this benefitted Bia and Marta, as they spent the last few months training and competing against high-level competition, but it undoubtedly hurt Brazil.
G/O Media may get a commission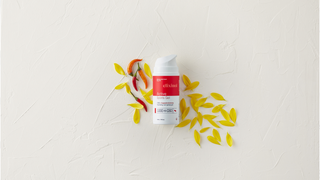 Brazil often get criticized for looking like Marta and ten random players, as the rest of the team waits for her to make something happen, not unlike how Argentina looked with Lionel Messi at the 2014 men's World Cup. The Brazilian players would have benefitted tremendously from spending four months working with Marta every day, learning how to play off of her singular talent, but it wasn't to be.
Placed into a relatively easy group—this is Spain and Costa Rica's first World Cup, and only South Korea's second—Brazil will have no trouble qualifying for the knockout rounds. They are surely an outside contender to win it all, but to balance out their cakewalk of a group, they have the toughest knockout round draw. Assuming they win the group, they will be one of two group winners that plays a runner-up, not a third place team, in the Round of 16. And the runner-up they get is from Group D, the Group of Death. In an entirely possible nightmare scenario, if the USWNT stumbles Brazil could see their perpetual nemesis prior to the quarterfinals.
Roster
Goalkeepers: Luciana (Ferroviária), Bárbara (Kindermann), Letícia Izidoro (São José)
Defenders: Fabiana (Centro Olímpico), Monica (Ferroviária), Érika (Centro Olímpico), Tamires (Centro Olímpico), Poliana (São José), Géssica (Ferroviária), Tayla (Ferroviária), Rafaelle (São Francisco)
Midfielders: Andressinha (Kindermann), Bia (Hyundai Red Angels), Thaisa (Ferroviária), Andressa (São José), Marta (FC Rosengård), Maurine (Ferroviária), Formiga (São José), Gabi Zanotti (Centro Olímpico), Darlene (Centro Olímpico)
Forwards: Cristiane (Centro Olímpico), Rosana (São José), Raquel (Ferroviária)
Nickname
Seleção (The Selection)
FIFA World Ranking

7th
Manager
Vadão
How They Play
You are going to want to watch every single one of Brazil's games, as entertainment is guaranteed. Along with the transcendent Marta, Brazil start Cristiane up top, who has scored seven World Cup goals and won the golden boot at the 2014 Copa América Femenina. But the defense is shaky, and can be exposed by pace as they are expected to play what FIFA describes as "a high-octane pressing game with a high defence." In their most recent friendly, at Germany and April, that backline got exposed time and time again in a 4-0 drubbing:

In a February interview, Marta had a damning indictment for how the Brazilian Football Confederation developed the team over the past decade:
We lost too much time and did not develop that generation from 2004 [that took silver in Athens]. We failed in our longterm work, to prepare the youth players to the level required to replace those who were leaving. We started again from zero.
Her criticism is reflected in the makeup of the team that Brazil bring to Canada, which will rely heavily on the 29-year-old Marta, 30-year-old Cristiane, and the 37-year-old Formiga, all of whom could wear down the pressing and artificial turf. There are a number of younger women on the team, including the talented 22-year-old midfielder Andressa, but few have played top-level soccer for their club or country.
They've all been training together for the past four months, though, and it's impossible to tell what Vadão has in store. It is quite possible that come their first game tomorrow, Brazil will unveil tactics they have never previously used.
Fixtures
June 9, 7 p.m.: Brazil vs. South Korea at Olympic Stadium

June 13, 4 p.m.: Brazil vs. Spain at Olympic Stadium
June 17, 7 p.m.: Costa Rica vs. Brazil at Moncton Stadium
All Times Eastern
---
Photo Credit: AP Images