Giants wideout Odell Beckham Jr. has an ankle sprain, which in this instance is good news, considering how severe the injury looked when it happened. Now for the bad news: The sprain reportedly could keep Beckham from playing in the Giants' first two regular-season games. Which means it's time again to wonder why the NFL's preseason lasts for as long as it does. The answer, as with just about anything involving the NFL, is money.
Soon after Beckham went down, Dolphins wideout Jarvis Landry weighed in:
This conversation crops up every summer. In 2015, there was Packers receiver Jordy Nelson.* Last year, down went Cowboys quarterback Tony Romo and Ravens tight end Benjamin Watson, with the latter injury bringing a sharp rebuke of the preseason from Ravens head coach John Harbaugh:
"It's not the '70s anymore. These guys playing in these games—it's tough—and they're not meaningful games. They are important to get better, and they improve us. But we football coaches can find ways to get our guys ready and get our players evaluated without the kind of risk that a game necessarily entails."
G/O Media may get a commission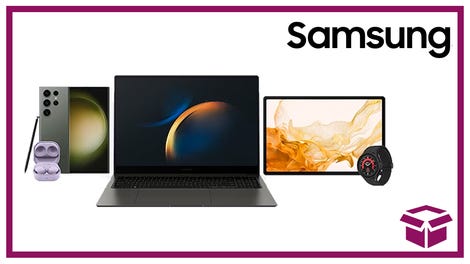 24 hour deals
Discover Samsung - Daily Deal
So nobody seems to like the preseason, yet nobody can seem to come up with a workable solution for fixing it. Simply lopping off a game or two is undoable because that would mean less revenue for both owners and players; preseason games are included in the season-ticket packages sold by every team, with the meaningless games costing exactly the same as the games that matter. A few years ago, a proposal to offset one preseason week with an additional week of postseason games didn't fly, and Packers president Mark Murphy admitted it was because owners were loathe to give up that week of revenue. Last year, the issue came up again before ultimately going nowhere, presumably for the same reason.
The league would love to trade two preseason games for two additional regular-season games—and even tried to do this during the 2011 CBA talks. A tradeoff like that would result two additional weeks to sell to the networks, which is where the real money is. (And it's real money that would get shared with the players.) But there are obvious health and safety concerns involved in an 18-game season. Most starters play no more than a quarter or a half in the preseason, and virtually none play at all in the final preseason game. An 18-game season would mean they're on the field for the entirety of two additional games.
Injuries are random, and they can happen at any time; the only sure way to prevent them is not to play at all. Which may be where this is all headed. The preseason mainly serves as an opportunity for coaches to evaluate backups and players on the fringes of making the roster. Steelers running back Le'Veon Bell announced last night on Twitter that he would end his holdout on Sept. 1, which is the day after the team's final preseason game. Bell is not under contract, so he'll face no fines for skipping the preseason. Beckham's injury could entice more players (and teams) into doing the same.