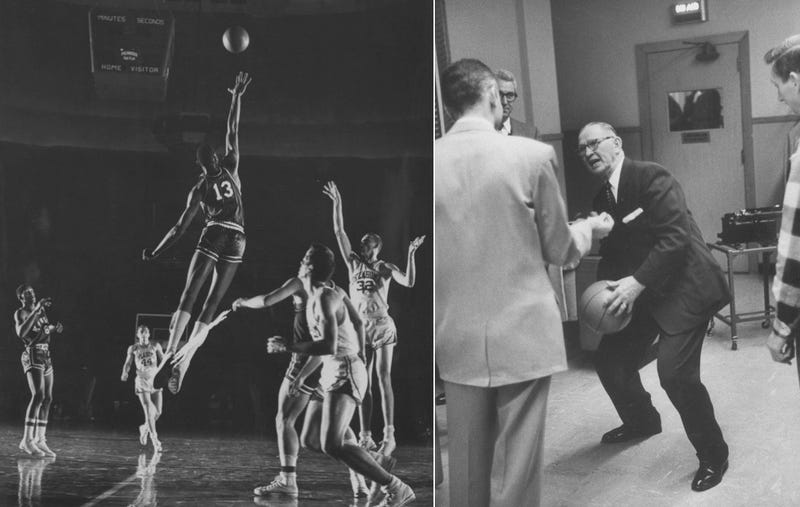 Forced to retire at 70 years old, Phog Allen landed one last recruit: a tall kid out of Philadelphia named Wilt. Allen coached Chamberlain for one year, on Kansas's freshman team, but it was Dick Harp who led Chamberlain and company to the triple-overtime 1957 title game against UNC, by some tellings the greatest college basketball game ever played.
These photos show Chamberlain and Phog Allen in 1957, when Allen was no longer coach but still had a few moves to show off. Chamberlain admired Allen but never got along with Harp, and has said that if he knew Allen was going to be forced out, he wouldn't have attended Kansas.
Long Lens is an occasional look into the photo archives of Life magazine. For more college basketball shots from the '40s, '50s and '60s, click here.