While watching his team beat the Texans this Sunday, Vikings fan Dave Moschel heard a commotion outside in his yard where his prized Vikings inflatable lawn statue was standing. Moschel told WISC-TV that he went outside to find a 21-year-old rascal in the process of slashing his inflatable Viking man. The two proceeded to throw hands, and Moschel got stabbed seven times during the fight. WISC-TV has some photos, and it looks like most of them are on his face and head. The Viking inflatable appears to have been stabbed in his knee.
Moschel went to the hospital and was released shortly after, and the 21-year-old was reportedly arrested. Moschel inadvertently made a good argument against concealed carry, saying that he usually carries a gun, and that the vandal would probably be dead if he'd been packing. NFL fandom is serious, but hardly seems like something worth shooting someone over, no matter how nice the inflatable was.
"Luckily, I didn't have my concealed carry on me at the time," Moschel said. "Ninety-nine percent of the time I leave the house, I never leave without it. And this is the one time I did. I'm kind of glad I did, because he would have been dead, and I would have had to live with that."
Moschel lives in the Madison-area town of Stoughton, which is firmly in Packers country, but he sounds like the scuffle has only emboldened him. Also he owns Vikings duct tape.
"(The inflatable) is going to get a little piece of Vikings duct tape put on there and it's going to be blown up every day of the week from now on," Moschel said. "I'm still here, still living, still watching football."
G/O Media may get a commission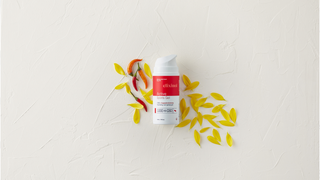 [WISC-TV]
h/t Thomas