Denver Broncos QB Trevor Siemian was calm, composed, and cool Thursday night as he helped his team beat the Carolina Panthers, 21-20. Most importantly, however, he was poised.
Days before the season opener, the word was already tacked onto Siemian. A quote from Broncos linebacker Brandon Marshall on his team's signal-caller: "He's poised." Left guard Max Garcia: "Even when he got here as a rookie he was very poised." He even handled his first media scrum with poise, according to one beat reporter. During and especially after the game, practically everyone was using it.
Color commentator Cris Collinsworth praised Siemian's poise during the game. Sideline reporter Michele Tafoya mentioned it to the quarterback in an interview immediately after the game. Broncos running back C.J. Anderson used the word twice when complimenting his teammate. Analyst Tony Dungy used "poise" in the postgame show and on Twitter:
There were more instances outside of NBC's broadcast:
G/O Media may get a commission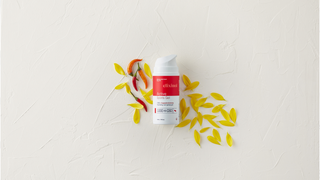 Finally, head coach Gary Kubiak:

Defining what poise is, as it relates to football, is tough. A player—not necessarily a rookie—who doesn't lose his cool on the sidelines when he faces failure is probably poised. This player definitely can't get hurt; that's not poised at all. The poised player is almost always a quarterback, as it's difficult to demonstrate poise by running through a hole in the offensive line. (Doing that just means you're "patient.")
Saying a player is poised is a compliment, but not one reserved for good players. Last night, Siemian, in charge of a run-heavy offense, threw two picks, and his one passing TD was on a screen play in which Anderson did most of the work. But did you see how he folded up nicely and took that sack from Panthers lineman Vernon Butler without turning over the ball? That's poise.
There are only so many words, and even fewer slightly cooler synonyms, and that leads to a lot of football terms being overused. (Shout out to "bolster," "shore up," and "downhill.") Poise is just one of them, and right now, it's attached to Siemian. It won't stick with him forever. Look at what happened to Mark Sanchez, the original prince of poise. In the preseason, he was released and went to the Cowboys after Siemian beat him for the Broncos' starting gig.
H/t to Ben