The preliminary hearing for the three Penn State administrators accused of covering for Jerry Sandusky began this morning in Harrisburg, Pa. Mike McQueary, the former PSU assistant coach who saw Sandusky sexually abusing a boy in a football building shower in 2001, was the first witness. During his testimony, which lasted for more than an hour, McQueary passed along details from private conversations he had with Joe Paterno over the years about the incident.
After seeing Sandusky sexually abusing the child in the showers, McQueary met with his father and a family friend, who advised him to tell Paterno, which he then did the following morning. McQueary would later meet with Tim Curley, Penn State's former athletic director, and Gary Schultz, its former senior vice president for business and finance, within 10 days or so to tell them. Schultz's oversight duties included the university police.
Curley, Schultz, and former PSU president Graham Spanier all face criminal charges for their roles in the alleged cover-up. Paterno was never charged with a crime.
Paterno, obviously, cannot be questioned about any remarks McQueary attributes to him because he's dead. The old man's testimony before the grand jury and any interviews he did with police also cannot be used should the case against the administrators proceed to trial.
G/O Media may get a commission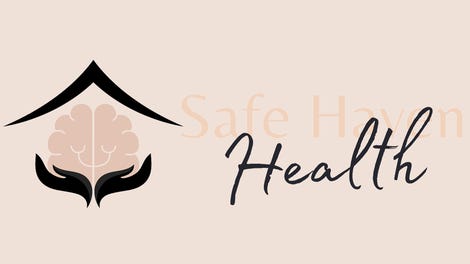 Addiction counseling
Safe Haven Health
McQueary testified that he did not meet with an investigator until 2010, when the police came to his door as the grand jury was building what would become a massive case against Sandusky. But through the years, McQueary said he and Paterno would talk briefly about the Sandusky incident. At one point, McQueary said Paterno told him, "Old Main screwed it up"—a reference to those who worked in Penn State's administration building (presumably Spanier and Schultz), and their handling of McQueary's eyewitness account.
McQueary also related what Paterno seemed to understand about Sandusky. Here's Onward State:
McQueary said Paterno would occasionally make remarks like, "God, (Sandusky) was a sick guy."
Update (2:43 p.m.): Dan McGinn, the Paterno family's spokesman, told the Patriot-News of Harrisburg the "sick guy" comment was made only after the scandal broke. But none of the reports out of Harrisburg, including the Patriot-News's, specified that McQueary made any such distinction.
Update (3:58 p.m.):
In the days after Sandusky's arrest in November 2011, McQueary said Paterno was helpful to him as the scandal began to pick up steam.
"The University is going to come down hard on you," McQueary says Paterno told him at their last practice before the coach was fired. "Don't worry about me. They're going to try to scapegoat you so get a lawyer. Don't trust Cynthia Baldwin and don't trust Old Main."
McQueary has filed a whisteblower lawsuit against Penn State, accusing the school of defamation. Baldwin is the former university lawyer who flipped on Curley, Schultz, and Spanier after the scandal first broke, which led to Spanier's arrest and to additional charges against Curley and Schultz. Whether Baldwin's testimony will be admissible—she may have violated attorney-client privilege—figures to be a pivotal element of the case against all three men.
The hearing, which will determine whether prosecutors have enough evidence to bring the case to trial, continues today and tomorrow and could last into Wednesday.
Photo: Associated Press