Yesterday, reigning PGA champ Rory McIlroy walked off the course at the Honda Classic in Florida after a day of subpar golf, eight holes into a second round for which he was already seven strokes over par. As reporters trailed him on his way out, he said he was in a "bad place mentally," which doesn't really track with how he later explained his early exit—by saying that his wisdom teeth were bothering him so much that he had to stop.
We weren't paying attention at the time, but the Guardian summed up the events well:
Enter Rory McIlroy. The world No1's defence of toothache after making a hasty exit from the Honda Classic was contradicted by comments he reportedly made to journalists in the car park within moments of walking from the course.

"I'm not in a great place mentally," McIlroy said. "I can't really say much, guys. I'm just in a bad place mentally."

McIlroy had slumped to seven over par within eight holes. He had slammed his club into the turf, three-putted once and returned a single double-bogey. He appeared close to tears when walking in. An element of suspicion, then, was inevitable as McIlroy's public relations regime kicked into operation. A statement appeared, and was verified by the PGA Tour, stating how the 23-year-old had found a problem with his wisdom tooth too unbearable to continue.
Having had problems both with painful wisdom teeth and being too much of a head-case to compete on a given day, I'm sympathetic to McIlroy. He's 23 and, for better or worse, faking a physical injury is probably wiser for someone in his circumstances than admitting to feeling overtaxed mentally. More than most sports, golf is played between the ears—how else could someone so ungraceful excel at it?—and McIlroy faces daily pressure to justify a lot of hype.
G/O Media may get a commission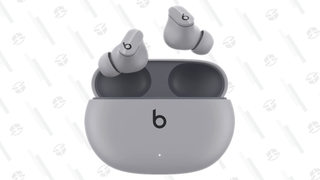 Eventually he'll pick up some awful habit to release the tension, like snorting Ambien before sleeping with his eight mistresses, but until then, McIlroy should feel free to lie about his occasional unraveling all he wants. Ideally, the weaker the excuse the better, just to mess with people. He should quit next time because of fatigue, or because golf is boring, if only for the sound of the fans in the gallery politely clapping for a golfer theatrically yawning his way off the course.
Rory McIlroy Walks Tightrope After Honda Classic Incident Raises Stakes [UK Guardian]