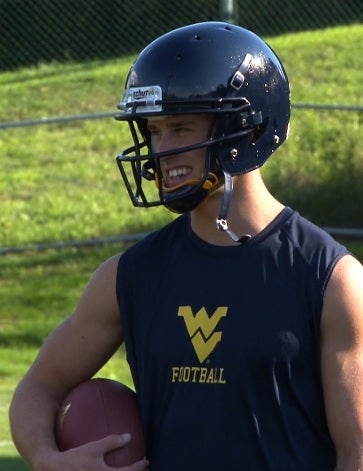 We've chronicled Dana Holgorsen's long fruitless search for a warm body to stick on the depth chart, culminating in an emailed plea to the entire student body. Well, the Mountaineers have finally found their man:
"I have no idea who it is," Holgorsen said. "I don't know his name. I don't know where he's from. I don't know if he can throw left handed or right handed. I don't know anything."
That's...heartening. We actually know a little bit about Ian Loy, who looked goofy at practice yesterday because he was allowed to wear a helmet but not pads. He's a juco transfer who came over as a in the winter of 2008, but left the team before he could be anything other than a redshirt freshman walk-on. He's back, with two years of high school starting experience, and is the number 3 guy in Morgantown.
Day Six Notes: Loy Returns At QB [MetroNews]