In a strange twist on what was otherwise a nakedly cynical bit of brand fluffing, WWE's decision to name a new, annual women's battle royal at WrestleMania after The Fabulous Moolah quickly became the biggest news story in wrestling. It's a strange twist, but not a terribly unpredictable one—given the slew of past allegations of sexual and financial exploitation against Moolah from numerous wrestling trainees, it's hard to imagine how WWE expected this to go over. The answer, we now know, is not very well.
The wide and boisterous negative response to the naming made the front page of Reddit via the article from wrestling/MMA news site Fightful, and seemed to be picking up more steam by the day. In response, WWE announced on Thursday that it would be dropping the "Fabulous Moolah Memorial Battle Royal" name.
It all comes down Snickers, the "Presented by" sponsor for this year's WrestleMania. On Wednesday, a thread urging fans to reach out to the candy company about the Moolah issue was one of several Moolah topics on the front page of /r/SquaredCircle, which is by far the biggest pro wrestling group on Reddit. With it becoming clear that fans were indeed writing to them, Deadspin reached out to Mars Wrigley Confectionery US, the parent company of the Snickers brand, which issued the following statement:
We were recently made aware of the World Wrestling Entertainment Inc's (WWE) decision to honor a former wrestler during the upcoming WrestleMania 34 event. As a principle-based business that has long championed creating inclusive environments that encourage and empower everyone to reach their full potential, this is unacceptable. We are engaging with the WWE to express our disappointment.
WWE followed up with their own statement about 90 minutes later:
After further consideration, we believe it's best to proceed with the name 'WrestleMania Women's Battle Royal.' What remains most important is that this historic match is part of WWE's unwavering commitment to the Women's Division.
G/O Media may get a commission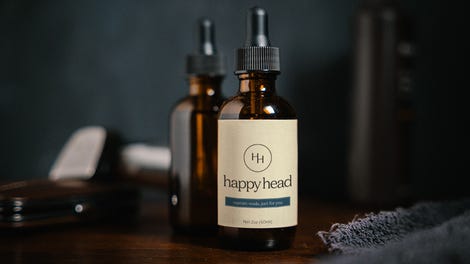 Mars also sent this follow-up statement to Deadspin:
We are very pleased that WWE has decided to proceed with the name 'WrestleMania Women's Battle Royal.'
It is extremely out of character for WWE to respond to a backlash in this fashion, or indeed to respond at all. It would appear that the fact that these were long standing, corroborating allegations, and the more urgent fact of fans and media—at least one other outlet reached out to Mars—contacting WrestleMania's major sponsor were enough to do the trick. WWE has issued apologies before after missteps, though not for some time and not usually with this degree of publicity. Whether or not this is a precedent of any kind remains to be seen, especially since WWE is also still honoring The Ultimate Warrior. He was not a sex trafficker, but The Ultimate Warrior was still a toweringly problematic person. And yet, every year, the promotion bestows the "Warrior Award" at their Hall of Fame ceremony.
Before the change, there was also some quiet protest coming from WWE's stable of talent, as well. On Tuesday, Becky Lynch was on an Indian media call when Sportskeeda's Riju Dasgupta asked for her thoughts on "Fabulous Moolah as a representative for the women's division in the battle royal." Lynch kept her answer short and generic: "She's one of the most well-known women in WWE history and I think that when people think of the famous women of the past, they think of the Fabulous Moolah," she said. "That's why the Battle Royal is being named after her." Not long after that, Lynch deleted her tweet about Moolah from Monday night, which said "Moolah was the trendsetter, the trailblazer, the #StraightFire of her day. It'll be my honor to win the first Battle Royal in her name @WrestleMania" There are few traces of the tweet left online, with the most prominent being an automated Reddit comment from the site's tweet transcriber bot. There has been some social media chatter about WWE developmental talent Dakota Kai also deleting a Moolah-centric tweet from Monday night, but finding any trace of that has proven difficult.
In addition to the fallout, another particularly damning Moolah story has surfaced that had previously been overlooked. It was already somewhat well-known that Moolah's daughter, Mary Carroll, wrestled on and off as Pat Sherry and sometimes Ruth Ryan, but it wasn't usually part of the Moolah narrative. Newspaper clippings showing that Moolah had once been charged with neglect of Carroll started circulating on Twitter, which added a more sinister element to her absence from Moolah's story.
The most complete version, at least on Newspapers.com, comes from the coverage in Dan Parker's sports column in the November 30, 1956 issue of New Jersey's Camden Courier-Post, which cites a Boston American article from six days earlier. According to the article and the wire reports, Carroll, then 15, went to the Somerville, Massachusetts police armed with letters from two doctors saying that she shouldn't wrestle again after an appendectomy three months earlier. Still, she said, she was forced to wrestle while recovering, and was not being being paid by her mother for her work or otherwise being supported by her during the three months after her surgery. Carroll did not want to be returned to her mother and stepfather, the latter of whom was then-wrestler and future country music manager/promoter Joseph "Buddy Lee" Pino.

It's hard to say now what will come from the backlash against the Moolah event, but we are already in uncharted territory—WWE fans mobilizing to contact sponsors and a legitimate cause is something new. There are certainly other things that fans could contact sponsors about—not stupid ones like Roman Reigns being pushed as a top guy, but Warrior's inexplicable persistence—but whether fans will take it upon themselves to do so remains to be seen. In the meantime, though, WWE is trying to turn this story into a positive, at least if Chief Brand Officer Stephanie McMahon's tweet is any indication:
That was promptly retweeted by the main @WWE account as well as Stephanie's husband, wrestler turned WWE executive Paul "Triple H" Levesque. For now, then, the public message from WWE appears to be that fans should complain to their sponsors when they mess up in offensive ways, and that the promotion is listening. Or maybe not. As of this writing one prominent WWE figure has neglected to retweet or otherwise co-sign her message—Stephanie's father, WWE CEO Vince McMahon.
---
David Bixenspan is a freelance writer from Brooklyn, NY who co-hosts the Between The Sheets podcast every Monday at BetweenTheSheetsPod.com and everywhere else that podcasts are available. You can follow him on Twitter at @davidbix and view his portfolio at Clippings.me/davidbix