For five straight pay-per-view events, a Reddit user named "Dolphins1925" revealed the results of every single WWE match before they aired. But with WWE now aware that it has sprung a leak, last night's SummerSlam was our first chance to see if he could do it again.
As you'll recall, Dolphins1925 is a mysterious Redditor and pro wrestling fan with apparent access to predetermined match results who punctuated lengthy disappearances by popping up and revealing the outcomes of WWE pay-per-view cards minutes before they aired. At one point, he laid out his grievances in a manifesto—he's furious that WWE isn't doing enough to keep its outcomes secret, and hopes to embarrass the company into putting Titan Tower on lockdown.
After Money in the Bank, we brought his 38-for-38 record to the attention of WWE. The company responded with a cheeky statement, almost a dare:
"We might have to monitor these posts in advance of our next pay-per-view to see how good he or she really is."
G/O Media may get a commission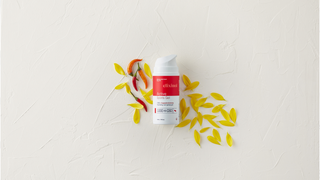 So: SummerSlam. Would WWE seal the leak in its scripts' chain of custody? Would Dolphins1925 disappear forever, the gig up?
The evening started with a false alarm. The r/SquaredCircle board regularly sets up a spreadsheet for users to make their PPV predictions. One user filled out their picks under the username Dolphins1925. It was suspicious, because he had never used the spreadsheet before, only creating his own threads. But the less-reputable corners of the wrestling blogosphere took it as gospel, publishing those predictions as genuine.
Then, just as SummerSlam neared, the real Dolphins1925 appeared. He confirmed that there were impostors out there pretending to be him, and announced that tonight would be a little different. He wouldn't reveal all the outcomes at once, because he believed WWE was watching him and would alter its plans once he spoiled them.
From the information I have received, WWE Personnel will do anything to ensure I do not go undefeated again. It is my understanding that some of the matches on tonight's card have multiple scripts, including the MAIN EVENT, which to my knowledge, Vince changed on a whim TODAY. Therefore, it would be fruitless and deceiving to post all spoilers to an event where the outcomes have otherwise not yet been fully revealed.
Instead he would reveal the winner right before an individual match started, if he was able to obtain that information. He also announced that he had started a Twitter account, where he would simultaneously reveal winners.
He predicted that Bray Wyatt would win the card's opening match over Kane. He was correct. It looked like business as usual for Dolphins 1925.
But he didn't publish a result for the second match. Then, after correctly picking Alberto Del Rio to defeat Christian, he took another match off. Finally, he picked Brock Lesnar to beat CM Punk. That was all.
Before the main event, Dolphins1925 posted this:
I have received news from my source that the script for the Main Event has been changing CONSTANTLY; and that the newest script of results are not known by anybody but a VERY select few in the company.
He did not make a prediction for the main event. On the night, just three matches spoiled, out of a seven-match card (plus one Money in the Bank cash-in).
I asked WWE if the creative team had taken any extra precautions this time around. A spokesperson said they did not. I don't believe that; for more than half the matches, either Dolphins1925 didn't trust the results he received, or he didn't receive them at all. To some extent, ranks have been closed.
But it's far from a decisive victory for WWE. Dolphins1925 is still plugged-in enough to have confidently spoiled three matches, running his career record to an incredible 41-for-41. A WWE spokesperson told me the company has no plans to address the leaks further, yet it marches toward next month's Night of Champions PPV without having smoked out the inside man. This bout is two out of three falls.