Remember that dumb story Real Madrid pitched to their stooges at Marca yesterday, where some milquetoast statements of Xabi Alonso's were folded, kneaded, and ultimately transformed into direct insults to former teammates Cristiano Ronaldo and Iker Casillas? Well, it worked.
Alonso reportedly—again, courtesy of Marca—gave Ronaldo a call to make sure his old bud knew he meant no slight with his comments yesterday that no one with a mind uncorrupted by exotic hair products and visions of individual awards would take as a slight:
According to 'El Partido de las 12', the player has spoken with Cristiano Ronaldo to apologise if the Portuguese has felt offended. Xabi Alonso explained to the Real forward that what he said was, "The winner has to be a German or Cristiano".
This makes some sense. Alonso had to know that if Marca reported that some Real Madrid players were upset by his remarks, then it was probably true. To smooth things over with Ronaldo—who was, for a long time at least, a fellow supporter of Mourinho's and thus a part of the same faction in the locker room as the Spaniard—he gave him that call, knowing how easy it would be to defuse the situation. Ronaldo was apparently gracious and said he never took any offense.
On the other hand, the report does include this little nugget at the end:
However, Xabi maintains what he said about Iker and has no plans to give him a conciliatory call.
G/O Media may get a commission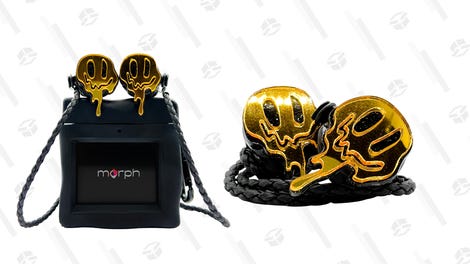 morph audio
Morph Earphones
Sounds like the shade thrown Casillas's way was always intentional. The beef might be real.
For the full story on this drummed-up controversy, as well as more info on how Marca no-so-coincidentally finds itself in the middle of these things so often, you can read the story below.