The New York Daily News ran a lighthearted piece last week about the short amount of time Ray LeMoine—famous creator of the "Yankees Suck" T-shirts, which recently got their own 30 for 30 podcast episode—spent on Rikers Island. The Daily News framed the story as the Yankees "evening the score" against LeMoine, who reportedly had been caught in New York more than a decade ago scalping tickets. From the Daily News:

The 38-year-old entrepreneur tells us that he spent a week last month on Rikers Island because of several outstanding warrants, including one from 2003 that came about when he was caught scalping Yankees-Red Sox playoff tickets in the Bronx.
That "including," however, left a lot of wiggle room. Online court records show that LeMoine's most recent criminal troubles are three separate assault and harassment cases involving a woman described in court documents as his ex-girlfriend.
According to New York criminal court records, LeMoine is charged with third-degree assault, second-degree harassment, attempted third-degree assault, and second-degree aggravated harassment. All are misdemeanors. Included in the charges are police statements detailing how LeMoine is accused of throwing his ex-girlfriend into a wall, shoving her from inside a car onto the ground, striking her in the face, and sending her an email threatening to kill her, all between October 2016 and February of this year.
LeMoine has entered a plea of not guilty to all the charges. At a court hearing today, the case was continued until September, and LeMoine told Deadspin that he couldn't comment on an ongoing case. The woman was not at the hearing, and we haven't been able to reach her.
From the court documents, all signed May 25, 2017:
• Oct. 27, 2016: Police Det. Luis Vidal wrote that the woman told him that LeMoine had struck her "about the face with a closed fist, causing her nose to bleed, a bruise under her eye, and substantial pain." He also grabbed her by her arm and shoved her into a car "causing bruising to her chest, bruising to her left arm, and substantial pain."
G/O Media may get a commission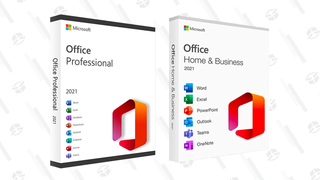 89% off
Microsoft Office Professional 2021 Lifetime License
• Nov. 4, 2016: Police Officer Dennis McCarthy wrote that the woman told him that she got an email from LeMoine's account "in which the defendant stated in substance: I am going to kill you."
• Feb. 5, 2017: Police Officer Timothy Regan wrote that the woman told him LeMoine shoved her "from inside a vehicle onto the ground causing to suffer lacerations and substantial pain to her hands and knees." He also is accused of throwing her into a wall, causing a cut and pain to her forehead.
There were no other documents in the court file except for court action forms.
LeMoine has remained in the public eye ever since his shirt-selling beginnings, writing for publications including Vice and Gawker as the legacy of "Yankees Suck" lives on. Earlier this month, Esquire published a retrospective on the T-shirts, and in June it was announced that the story of LeMoine's business will be adapted into a movie. More notoriously, in 2013 LeMoine made tabloid headlines for punching Barron Hilton.
Updated (3:51 p.m. ET): A source in the New York City Department of Correction, which handles Rikers, told Deadspin that Lemoine was incarcerated with them from May 24 to May 30, the Memorial Day holiday weekend. The charges listed are aggravated harassment and assault. The records do not show any charges that mention ticket scalping.
The court documents in full are below.