You know when a person is in a relationship and begins to sense that their significant other is losing interest, so that person starts raising hell, shouting about their own dissatisfaction and trying to spur a breakup on their own terms so as to convince themselves that it was actually they who wanted to split from the suffocating set-up all along? Well, put Manchester City as the party who's love has waned, Yaya Touré as the soon-to-be jilted ex, and Touré's agent as the scorched-earth Twitter rant personified, and you have your explanation for Dimitri Seluk's latest nuttiness.
As you might've heard by now, Pep Guardiola will be the new Manchester City manager starting next season. Naturally, the focus has already turned to which of the current squad he will look to keep and which he'll want to cast aside. You might not be surprised that many predict that Touré, despite serving admirably as the face of the new City for years now, will be among the latter group.
Enter Seluk, who came out swinging. From the Telegraph:
Yaya Touré is expected to leave Manchester City this summer when Pep Guardiola becomes manager, the player's agent has said.

Dimitri Seluk, an agent who has become notorious for his volatile outbursts regarding Touré, told The Sun that he thinks his client's future lies away from the Etihad Stadium.
Seluk said: "Before leaving I hope he will win again the League and all the cups.

"Yaya won every trophy in England without Guardiola. Will Guardiola win without Yaya?"

Seluk went further, criticising Guardiola for achieving nothing at Barcelona that Luis Enrique hasn't equalled since the former's departure for Bayern Munich, and for leaving the club after failing to win La Liga in 2012.
Guardiola wasn't Seluk's only target. As he's done before, the agent went on to take shots directly at the club, this time at their top (and very highly regarded) executives:
The agent even spared some barbs for Txiiki Begiristain, technical director at Manchester City, and Ferran Soriano, City's chief executive - both of whom used to work for the Catalan club - saying Touré "opened the door" for others to follow him from Barcelona.

"He [Touré] was not afraid. But now everybody from Barca comes to City."
It's too bad that a combination of age and Touré's growing disinterest in any aspect of the game other than attacking means the Ivorian is no longer a sensible fit for what Guardiola will likely look to turn this team into. At their respective peaks, they could've been a match made in heaven. Instead, all we'll see is this messy breakup, as Touré and his agent respond to Guardiola's "Look, we're going to need to talk" text by posting all over social media how through they are with the jokers over in Manchester and that they never really loved each other, anyway.
G/O Media may get a commission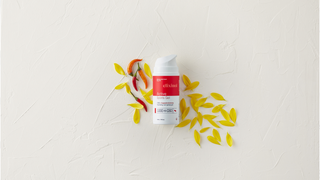 Photo via Getty