So everyone's gonna argue about Beck for a few days, which is a mixed blessing for everyone, Beck included. And, look. He should not have won the Grammy for Album of the Year. I can think of at least nine reasons why. This is all mildly embarrassing, and yet inevitable, as we're talking about the Grammys, and the Grammys came here to do two things—sell some records and troll the shit out of everyone—and they're about out of people willing to buy records.
I don't even know where to start, and yet I do.
BEST ALBUM, 2001
Steely Dan, Two Against Nature
Eminem, The Marshall Mathers LP
Radiohead, Kid A
Paul Simon, You're the One
Beck, Midnite Vultures
This is what they do, these people behind the award show you spent three and a half hours angrily live-hate-tweeting Sunday night. (I realize this is 24 hours late, but my hot takes transcend the news cycle.) There are worse things they could do: Watching the Grammys might make you hate music, but the VMA's reliably make you hate yourself. The Grammys get it wrong, spectacularly; they cling to clumsy, bewildering biases anyone paying any attention can by now recite by heart: old people doing victory laps (Santana, a posthumous Ray Charles), young people imitating old people (Norah Jones, 2015 winner-of-everything-else Sam Smith), Herbie Hancock doing Joni Mitchell covers (seriously), and the occasional even-we-can't-fuck-this-up Sure Thing (Adele, and that year was crazy boring). They are predictable in all things, including their unpredictability, and this knuckleheadedness constitutes its own sort of charm, especially when it hardens into pure spite.
BEST NEW ARTIST, 2011
Esperanza Spalding
Justin Bieber
Drake
Florence + the Machine
Mumford & Sons
G/O Media may get a commission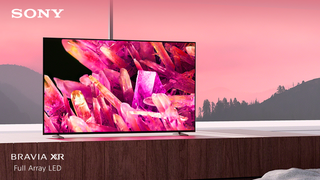 $400 off
Sony 55 Inch 4K Ultra HD TV X90K Series
Incredible. That was the funniest thing that'll ever be broadcast on television. Bieber (presumably, but come on) only showed up because he thought he'd win this, and they let him think that because he was ungodly famous at the time and they needed him there for the ratings, and, boosh. Esperanza's current Twitter situation is also crazy boring, but I wish her all the happiness in the world; and Drake all the sadness; and Florence + the Machine all the wind machines; and Mumford & Sons all the future Grammys (Best Album, 2013, over Frank Ocean); and Justin Bieber all the paternity suits.
Embrace the lunacy. It will distract you from the random-ass stultification of the Grammys ceremony itself, the interminable forced-at-gunpoint commingling of old farts and millennial jackasses, a black-comic parade that Sunday night yielded Jessie J attempting to DFA "You've Lost That Lovin' Feelin'," Annie Lennox dispatching Hozier directly to the state fairs of 2017 with the stentorian power of her voice alone, Lady Gaga fully committing to her confounding supper-club exit strategy, ELO kicking some major ass in my opinion, Ed Sheeran being tolerable for once, Madonna and AC/DC respectively and admirably not dying onstage, Stevie Wonder arousing further suspicion, Sia rendering me as confused as I've ever been in my life, and Kanye West doing the only stuff anyone really gives a shit about or is liable to remember five years hence for like the billionth time.
Yes, in addition to supplying two of the night's four best performances (joined by Brandy Clark-Dwight Yoakam and my beloved ELO), Kanye hijacked the evening, again, by first feigning (see above) and then baldly expressing (see here) indignance on Beyoncé's behalf, again. I wonder if people take award shows more seriously these days just because Kanye takes them so seriously; for whatever reason, he gets angrier about this shit than nearly anything (and certainly anyone) else, and it genuinely matters to him that the people who get it wrong for a living continue to get it so explosively, delightfully wrong. He's always a dick about it, but he's almost always right, and he's the most maddening and fascinating pop star by orders of magnitude, and without him Pop Music As a Whole would be painfully, intolerably boring, and you know it, and he knows that you wish you didn't. He also knows how this works, after all, the Grammy Boner thing, and it's admirable in its way that he still makes himself forget.
BEST ALBUM, 2008
Herbie Hancock, River: The Joni Letters
Amy Winehouse, Back to Black
Kanye West, Graduation
Foo Fighters, Echoes, Silence, Patience and Grace
Vince Gill, These Days
(I told you: Herbie Hancock doing Joni Mitchell covers. Amazing.)
(This is the one that really hurts in retrospect. Snub Kanye, fine, but Christ almighty, Amy Winehouse was the all-time old-farts-and-millennial-jackasses-uniting Best-Case Grammys Scenario. A bigger gimme than Adele, or even, like, Santana.)
It's easy to dismiss the Grammys as galactically out of touch and irrelevant, to reassure ourselves that they don't really matter expect in the brief moments when we want them to, as when we deign to revel in the glee of Iggy Azalea's statue-free, pizzeria-exacerbated despair. (FYI, the Eminem record that won Best Rap Album instead was grim, airless, joyless, and approximately 12 hours long, and "Fancy" was better than anything on it.) Yes, Beyoncé should've won, obviously. (Hell, here's three more reasons.) But Beyoncé is already the most extravagantly praised human being of the 21st century, with countless accolades tangible and otherwise that far outweigh the honor of having her record publicly declared superior to an Ed Sheeran record by the same people who preferred this to this. She'll get over it. She's already over it. She didn't need the affirmation. There's nothing she would've gotten out of it that she didn't already have, and that goes for you, too.
Beck, on the other hand ... well, there's not much in it for him, either, beyond Spotify-chart bragging rights for a couple days. But good for him, and the confused people who've given Morning Phase a shot, or another one, in the last 48 hours. Though, as we have concluded, it's neither the year's best album (last two) nor his best album (inexplicable Steely Dan victim Midnite Vultures, actually), it's bracing and lovely and weird whether you treat it as immersive, full-concentration headphone music (recommended) or pleasant, distraction-rampant background music (likely). "Blue Moon," per above, is (very quietly) a monster, and the one where he just moans I-SO-LA-TION for the last 60 seconds really grows on you. It got surprisingly thoughtful and endearingly rapturous reviews, which maybe you don't care, but I still do.
Let's agree at least that it doesn't quite belong on the Grammy Atrocity pile, nor does Beck himself fit the hapless-old-fart mold: Try to derive at least a little joy from the fact that the guy who wrote "Satan Gave Me a Taco" won the biggest Grammy. (He handled the Kanye thing gracefully, too.) His house contains many mansions, from his '90s heyday (when he was wantonly mashing together styles of music Dave Grohl, for one, is only learning about now) to his Aging Goofball Elder years with its sheet-music records and star-studded, full-length INXS covers. He will most likely do something warmly sincere and incredibly strange with this new validation, and Beyoncé and Kanye's respective reigns will continue unabashed, and the rest of us will reload our Outrage Machines for the Oscars and, far off in the distance, the 2016 Grammys, where the Best Album nominees will undoubtedly include both D'Angelo and Taylor Swift. I think you know what will happen, and what angry people will say when it does, and how much those angry people will be secretly enjoying themselves while they say it.
---
Rob Harvilla is Deadspin's culture editor. Yes, there is one. He's on Twitter.
Image by Kevork Djansezian/Getty.
The Concourse is Deadspin's home for culture/food/whatever coverage. Follow us on Twitter, too.