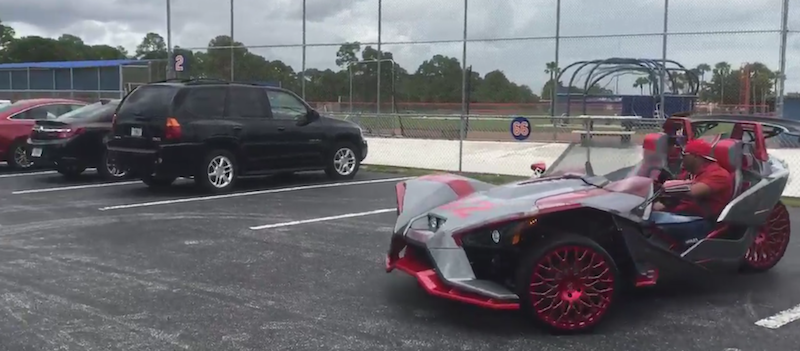 Yoenis Cespedes got paid this offseason, and he arrived at the Mets' spring training facility riding a tricked-out, three-wheeled motorcycle thingy, as any rich person should.

Show 'em what you got, Yoenis:
According to the Wall Street Journal, Cespedes's comic-book ride boasts $40,000 of custom body work. I deem this thing a good rich-guy vehicle.