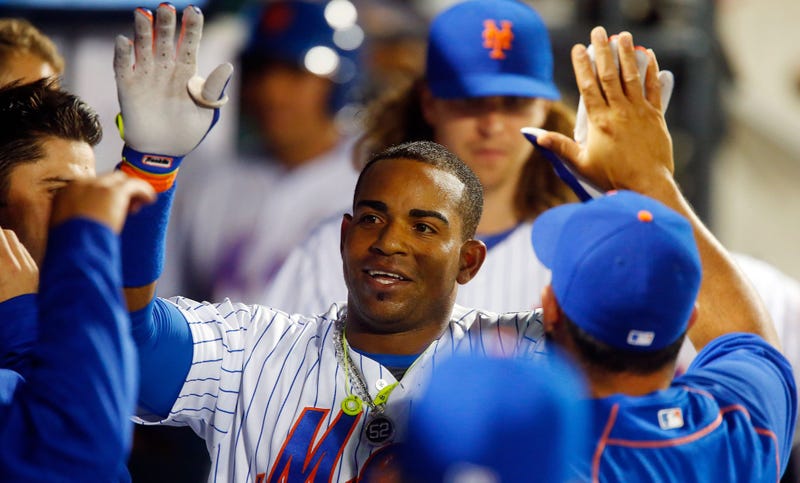 Yoenis Cespedes went all astronomical this evening against John Lackey. I am convinced this baseball was headed up out of the ballpark to join the Sky Gods in baseball heaven (this is where stars come from, FYI), but sadly, they rejected Cespedes' offering and sent it to the third deck.

(Mobile readers, check it out here)
The 466-foot dinger was the longest of Cespedes' career, as well as the longest hit by a Mets player this season.