The Yankees announced early Wednesday that beloved catcher Yogi Berra is dead at 90.
The New York Times has a lengthy obit up today, and other New York sheets will follow, but even just the short version of Berra's life is a trip. Yogi was born Lawrence Peter Berra in St. Louis in 1925, and after a dalliance with Branch Rickey, the Cardinals, and a $250 bonus, he signed with the Yankees as a 17-year-old making $90 a month, shacked up in a $6-a-night hotel. During World War II, Berra served in the Navy and was a gunner's mate on the D-Day flagship USS Bayfield, participating in the landing at Utah Beach. After the war, he returned to the States, where he won 10 World Series and three AL MVPs with the Yankees—his 71 hits in the World Series are still a record—retired, became the Yankee manager, won the pennant, was summarily fired, slid cross-town to the Mets as player-coach and later manager, returned to the Bronx, made manager again, and eventually, as was the fashion for Yankee skippers at the time, cozied into a decade-long feud with George Steinbrenner.
But good as he was—by WAR, or wRC+, or however you like it—you almost certainly know Berra more for his lifelong wrestling match with the English language. A nickel ain't worth a dime anymore. The future ain't what it used to be. Slump? I ain't in no slump. I just ain't hitting. Groucho in pinstripes is irresistible—doubly so back when a few inches of newsprint was all the sports you'd get in a day. Which is one reason the New York rags piped so many quotes into his (and Stengel's, and ... ) mouth.
Google around about which half of the things Yogi said are the ones he said, and the closest thing to a straight answer you'll find is the poor editor of The Yale Book of Quotations running up the white flag in a post on the Freakonomics blog, saying the staff "researched all of Berra's famous sayings and found that some of them were undoubtedly apocryphal," before seeing if any commenters wanted to take a crack at the thing on Google Books.
That's the thing about Yogi stories, they're too good to bother getting right. Like this one, from the Times obit today:
On the team bus to O'Hare Airport, the reserve infielder Phil Linz began playing "Mary Had a Little Lamb" on the harmonica. Berra, in a foul mood over the losing streak, told him to knock it off, but Linz didn't. (In another version of the story, Linz asked Mickey Mantle what Berra had said, and Mantle responded, "He said, 'Play it louder.' ") Suddenly the harmonica went flying, having been either knocked out of Linz's hands by Berra or thrown at Berra by Linz. (Players on the bus had different recollections.)
G/O Media may get a commission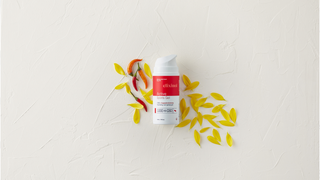 The joke runs so far it even finds its way down to the matter of where Berra got his name. Yogi had his version: "I was playin' American Legion Baseball," he told Scott Raab in 2002. "Bobby Hofman, used to play with the Giants, we were on the same team. We never had dugouts. We're sittin' on the ground. I always had my legs crossed and my arms folded. Bobby said, 'You look like a yogi.' And it stuck." And meanwhile Biography has him down as a "childhood friend." And the Baseball Hall of Fame scores it for Jack McGuire Jr. at the movies.
Which is all in service to the point: It doesn't matter who said what Yogi said, just as long as it sounded like Yogi, who you liked already anyhow. In that way, Yogi Berra was the perfect modern sports character, quoted so thoroughly in life (and polished so lovingly in post) that the only honest way to remember him is to recall the way he was written: master of his sport and his persona, if not his parts of speech.

As a corrective to all that—or maybe just a parenthetical—take this scene with you, from Lenny Shecter's book of essays, The Jocks:
But that is not what I remember about him most. I remember most that the other ball players always complained that Yogi Berra would stand naked at the clubhouse buffet and scratch his genitals over the cold cuts.
Image credit: AP Photo