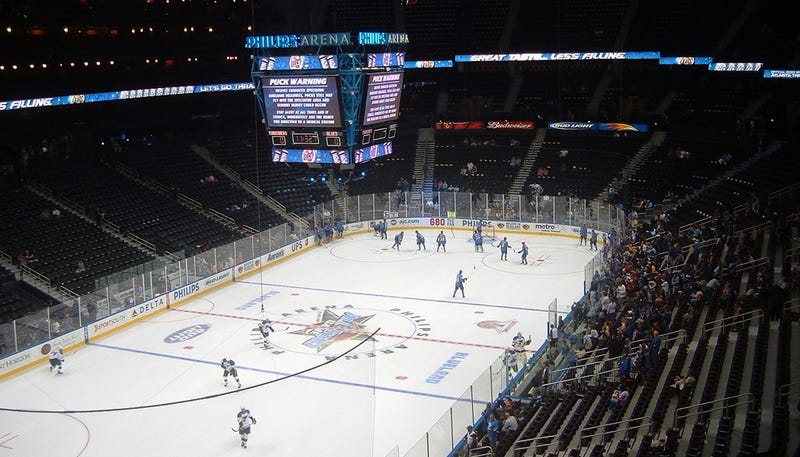 Not 15 minutes ago, I called up the Thrashers and inquired about season tickets, of which there are plenty still available. And the nice lady who answered the phone was more than willing to take down my credit card information to put in my deposit. This despite the minor detail that the Thrashers are moving to Winnipeg.
The nice lady told me that until the moving vans pull away, they're still going to sell 2011-2012 tickets as if nothing's happening. Which is just good business, because if the unforeseen should happen and the Thrashers stay, Atlanta doesn't want to play to an empty (emptier) arena.
The nice lady also told me that the ticket reps deal with Hawks tickets as well, so there's no plan for immediate layoffs in her office. But with the number of potential Philips Arena plans cut in half by the move, none of the sales staff are making any long term plans. Which is too bad, I hope that nice lady lands on her feet.
UPDATE: Apparently Puck Daddy did the exact same thing this morning. Fuck me.