On Sunday, I watched the deflating end of Liverpool's season from various points along Anfield Road, not far from the team's stadium and headquarters. The result was the culmination of a slow-motion regression to an unhappy mean. Having entered the stretch run looking like a lock to win the Premiership and having begun the day with no worse than an outside shot, Liverpool concluded their season in second place. Their finish far exceeded all the knowing coves' projections, but so bloody what? To fans on the last day of a once-promising season, the difference between first and second can feel much larger than the difference between second and fifth.
This set of photos, all taken on Sunday, was my effort to measure just how much larger it is.
---
Liverpool, 33-to-1 longshots at the start of the season, needed a victory over Newcastle and an epic Man City chokejob against West Ham United to claim their first EPL title since 1989-90. Around Anfield Road before the game there was the taut, exhausted air of a courtroom awaiting a jury verdict.
---
G/O Media may get a commission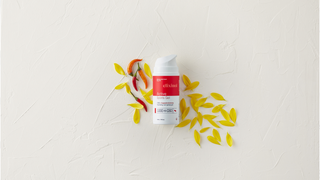 To get an idea of what these fans were feeling on Sunday, you have to go back to Christmas, when Liverpool sat at the top of the league table. That's when the talk started. This could be it; this could be our year. Liverpool hadn't won an EPL title since 1990. Luis Suarez, after sitting out the first five games of the season for biting Branislav Ivanović last year, had become the star everyone thought he could be if he'd only overcome his occasional fits of sociopathy.
---
---
April was the best time to be a fan here. Going into their final game that month, against Chelsea, Liverpool still led in the EPL standings. The city was electric …
---
---
---
---
… until suddenly it wasn't. They lost to Chelsea, 2-0, and then blew a three-goal lead against Crystal Palace to draw, after which the team simply sat on the pitch in disbelief. Suarez cried as Steven Gerrard walked him off the pitch, shooing away cameras.
---
---
This brings us to Sunday, a subdued day at Anfield. Crowds that used to sing about winning the league were now mostly quiet, occasionally breaking into chants that referenced only the team itself.
---
---
---
The area around the grounds was decked out in the usual fare: tents selling bootleg scarves and shirts, people selling fries with mushy peas on them, ice cream vans. People were wearing their jerseys and hats and scarves, but their attention was as much on what West Ham and former Reds striker Andy Carroll were doing against Man City.
---
At one point, a beach ball got batted around, the only blithe moment I witnessed, and given Liverpool's bad history with beach balls, even that one came freighted with all sorts of bad juju.
---
A group of Newcastle fans walked down the middle of the street, waving at Liverpool fans. "Spotty little virgins!" the guy beside me yelled at the teenagers, who smiled and kept going, pushing their way through the crowd.
---
When the bus finally arrived, the street woke up. Even though the windows on the team bus were basically tinted with roofing tar and for all anyone knew the Vienna Boys Choir was inside, the fans started chanting "We are Liverpool, the best football team in the world" over and over again.
---
The most vocal of the fans that day tended to be both the youngest adults and the beeriest. If you heard loud, slightly incoherent cheering, chances are it was coming from a group of 20-something guys with the same Sergio Agüero haircut, waving around cans of Carlsberg. "Liiiiiiiverpool!" they said at the people walking by, as if reminding them that Liverpool was indeed playing today. "LIIIIIVERPOOOOOL!"
---
My husband—a lifelong LFC fan—tried to stay positive. "There's still hope," he said. "There's still a chance. Things can get better, maybe we can win it, and we can't lose hope." He paused, "And there's always next year, I guess."
---
Even with all the gloom surrounding the finale, the pubs were still rammed. The Sandon (the pub once owned by the man who helped to found Liverpool FC) had a line out the door and around the corner. If a place sold beer and had a functional TV, people were packed inside.
---
As the game started, the stadium roared to life with Liverpool's anthem, "You'll Never Walk Alone." The people in the pub were mostly silent, though. The room smelled of beer and nervous sweat.
---
The first half of the final game started awkwardly enough, with Suarez's disallowed goal (for taking a free kick too early), and it ended with Martin Skrtel scoring his fourth own goal of the season, setting a new Premier League record for most own goals in a season. It was at that point that whatever mild hopes remained—that the stars would align, that Liverpool would win at the same time West Ham delivered a brilliant fuck-you moment—blinked out for good. A few people yelled at the TV, but most just sat slumped in their chairs, quietly nursing their beer.
---
---
---
---
The standard move for each missed kick or foul was the classic "hands on face oh god I can't watch" technique, as though fans were watching a horror movie ("AND BEHIND THE DOOR WAS … ROY HODGSON, EEEK!").
---
That same gray-shirted fellow gave me the salute you see here, which, for the unfamiliar, is not a peace sign. You grieve however you want to grieve, buddy.
---
The second half was considerably better, with Daniel Agger and Daniel Sturridge scoring two quick goals to pull the team up out of the muck and give it a lead it wouldn't relinquish. But West Ham didn't keep up its end. Man City walked away with a 2-0 victory and the EPL title. There was nothing else for the Liverpool fans to do but watch the clock count down and hope that Skrtel didn't add another point to his dubious new record. "I hope they lose points for pitch invasion," said one guy at a nearby table, as MCFC fans rushed onto the field in celebration.
At this moment, second place might as well have been last. (I found out later that fans gathered that night on nearby Mathew Street, to celebrate the season). But if you had told LFC fans in August that the team would score 101 goals, win 11 games in a row, leave United in their dust, and finish second in the league by only two points, I seriously doubt any of them would've imagined themselves at season's end looking like this pair, with their wistful, pursed-lip smiles.
---
In fact, if there was one thing that demonstrated how big of a gap lies between first and second, it was this: I don't think I've ever seen a pub empty out so quickly after a game.
---
Alex Nursall is a Canadian-born writer, illustrator, photographer, and general roustabout living and working in Liverpool. She can be reached by email at alex@alexnursall.com.