This spring is Slime Season, and for once I'm grateful that this does not just refer to my seasonally allergic eyeballs, gathering gunk. Young Thug just dropped his tightest release since last year's Barter 6, and it's worth keeping on a loop for the foreseeable future.

Let's rewind that for a second: Is there any rapper that rewards a first listen-through as richly as Young Thug does? Usually my initial approach to a rap record is preparatory, surveying the territory: feeling out the beats, appreciating whatever snippets of lyrics stuck out, nodding along to hooks. Meanwhile Slime Season 3 boasts lots of unintelligible lyrics, sparse spacey beats, and listless hooks—and still, from the moment Young Thug activates his alien vocal cords, it's mesmerizing. I find it impossible to listen to any of his best work without an involuntary, physical response. I want to bounce up and down the way his voice does: without warning, taking long leaps, with childish abandon.

The master class on this album might be "Drippin'," which showcases his rubber-band flexibility on every front.
Look at this casual, tossed-off hook:

I done spent ...

I done spent about a hundred bands on her, nigga

Whoa I'm comin' ...

I'm comin'....

I'm comin in your lane, 'bout to clash with you, nigga

Big six

Yeah, six

Six golds like an Old English can, li'l nigga

I wrote my verse, it was three bars like an Adidas Stan Smith, nigga
All this slurring stop-and-start sets up the release of tension at the end, Thugger just yowling like he just blasted himself out a slingshot of his own devising. Thug is always flinging himself into these mini-climaxes. His songs seem denser with them than anyone's, his voice constantly stretching and straining and snapping—watch him go off in the second verse here—and yet, somehow, he always sounds so comfortably in the pocket.
G/O Media may get a commission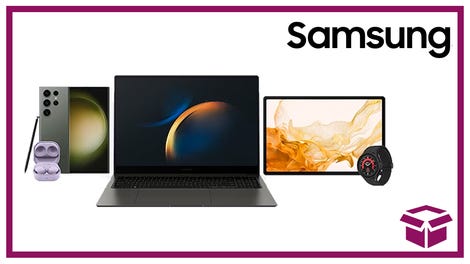 24 hour deals
Discover Samsung - Daily Deal
Though his genius here lies mostly in delivery, this tape will still blindside you with the occasional lyrical jab. On this single track, his range of reference spans malt liquor cans, Greek myth, high fashion, family history. (On that last note, if anyone can parse the line about his father, let me know, it's delivered pretty quick.) Much is made of Thugger's oblique lyricism, his mischievous way of taking the the most roundabout, most scenic route into an image. How could you think to phrase things that way? What adult's thought process could have possibly culminated in those bars? How low do your creative inhibitions have to be to arrive at imagery that fresh and strange, never feeling overwrought, just stumbled into?
Who else can fuck you up with weird aperçus like, "When I snort it I feel like I was aborted"? And then on this same song, cram a cogent justification for a hustler lifestyle into the hook? Who else would liken stacking his money to stacking Legos? What other rapper would so readily identify with cuddly marsupials? ("I only eat green like koala leaf.") Hopefully we get an extended wombat metaphor on his next tape. Here's an artist who has kept the child alive in him, blessedly deaf and blind to convention, intent on nurturing his oddest, most personal impulses. Long live Thugger, and let us all enjoy the Slime Season ahead.