It's here! It's here! And remember, in case you've just become heartsick over the fact that you've glanced over the 17 week schedule and highlighted the appropriate games that may or may not pique your pigskinned interest, ESPN is doing a 2 HOUR special about the NFL's 2008 schedule. Yes, 2 HOURS of the NFL Live crew hemming, hawing, and deferring to Chris Mortensen's remote bunker to talk about it like well-paid professional sports analysts.
ESPN commenters, always game to be enthusiastically inarticulate about everything sports-related, are obviously losing their minds over this:
• ROSENBERRY337: I cant wait to see the (TIMES AND DATES) of when my SAINTS will whoop up on the scheduled opponents.
⁊ KE MILLER: about time!!! last year was on the 2nd of april!!! GO FINS!!! 8-8 this year take back the division next year!!!
⁊ PAYtonsWorthit: test
Here are some selected games that jumped out, plus pictorial accompaniment to better make your schedule-reading much more enjoyable.
Monday, September 8, Doubleheader:
Vikings at Packers/Broncos at Raiders
Look! It's the babies! Aaron Rodgers gets baptized (unless he gets hurt) and Jamarcus Russell gets to show the world he's the most fleet-footed fat guy in history.
G/O Media may get a commission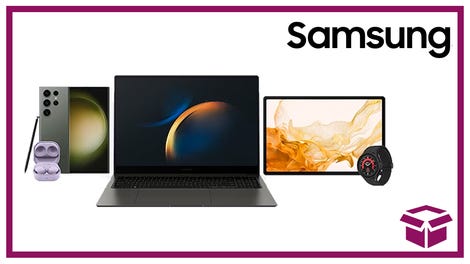 24 hour deals
Discover Samsung - Daily Deal
Sunday, Nov. 2
New England Patriots at Indianapolis Colts 8:15 p.m.
Will this be the game of the century ... again?
Thursday, Nov. 27, Thanksgiving, 8:15 p.m.
Arizona Cardinals at Philadelphia Eagles
No, because THIS IS THE GAME OF THE CENTURY. The floppy-haired Buzzsaw brings it's bong-slurping quarterback to Philadelphia for a turkey-legged ass-thumping. This seems like the type of game that needs some sort of gentlemanly bet, like rival mayors. If the Eagles win, Will lets the Friday after Thanksgiving be Deadspin's first "Megan Fox Friday." If the Cardinals win, I get fired. Sounds fun.
(Ed. Note: Awesome! Another excuse to raid Daulerio's parents' home on Thanksgiving!)
Monday, Dec. 1
Jacksonville Jaguars at Houston Texans 8:30 p.m. ESPN
Hey, the Texans are on Monday Night Football.
Sunday, Dec. 7
Miami Dolphins at Buffalo Bills (Toronto) 1 p.m. CBS
Argonauts fans will be out in full force.
Monday, Dec. 22
Green Bay Packers at Chicago Bears 8:30 p.m. ESPN
Projected game time temperature? Minus-72 degrees.
(PHOTO: Commapause)